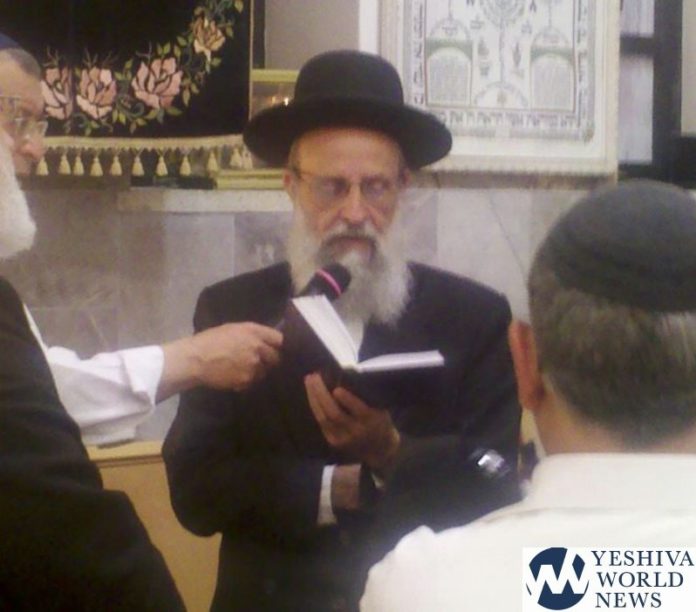 Rav Dovid Chai Hakohen, a senior Rav in the Religious-Zionist world, released a letter on Tuesday, explaining for the first time why he left the Religious-Zionist party Bayit Yehudi for the Chareidi party of UTJ, according to a Kikar HaShabbat report.
Following a meeting in Bat Yam last week between senior figures in the Religious-Zionist world and UTJ MKs Uri Maklev and Meir Porush, R' Hakohen took the unusual step of leaving Bayit Yehudi along with members of his congregation Ohr L'Yisrael, explaining that "Bayit Yehudi placed the heads of a secular party at the top of its list, as if the honor of Shamayim comes second to protecting Eretz Yisrael."
R' Hacohen is referring to the leaders of the New Right, Naftali Bennett and Ayelet Shaked, former leaders in Bayit Yehudi who left the party last December to establish the New Right, based on secular right-wing values. The party failed to pass the threshold in the previous elections. When new elections were called, the New Right joined Bayit Yehudi and the National Union, forming the coalition Yamina with Ayelet Shaked as the head of the party.
"All of Eretz Yisrael's significance is in the merit of the Torah which made it kodesh and the shechina of Hashem which dwells in it," R' Hacohen added. "How is it conceivable to decrease the crown of Torah from Yisrael in order to acquire an additional mandate in the elections?"
"Despite my attempts to halt the process before it was too late, I didn't succeed and I was forced to choose the difficult path which is the way of emes, for the sake of Hashem, whose seal is emes. I announced my departure from Bayit Yehudi to join those for whom the Torah of Hashem is more valuable than anything else. We chose to join UTJ."
"Following discussions, we reached the conclusion that together we will work toward establishing the honor of the Torah, preserving the Chief Rabbinate, [protecting] the honor of Eretz Yisrael from being desecrated by chillul Shabbos, [protecting] the kedusha of the IDF from being harmed by mixed-groups of males and females, and of course [protecting] Eretz Yisrael – that not one of its holy parts should be handed over to haters of Israel."
(YWN Israel Desk – Jerusalem)