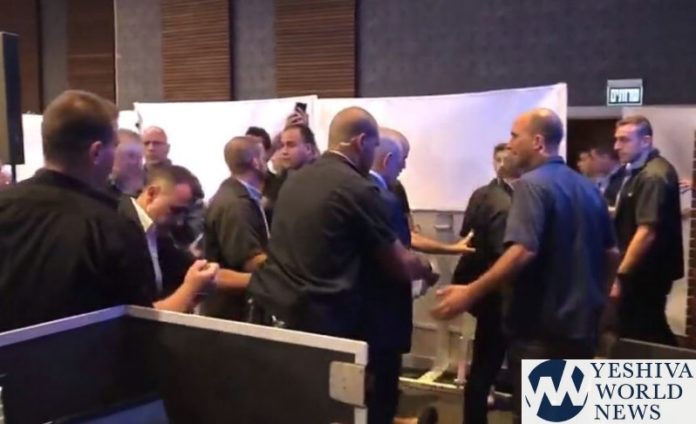 Prime Minister Binyamin Netanyahu was rushed off the stage in Ashdod during his Tuesday afternoon address as the Red Alert system was heard, signaling rocket fire into the area from Gaza. Mr. Netanyahu's security guards rushed him to safety as the alert was heard by residents.
Naftali Bennet, who is running with the Yemina party, called the event "a national humiliation", citing Israel has lost all deterrence and Hamas is simply no longer afraid of Israel.
Bennet has been an outspoken critic of the government's policies since Operation Protective Edge, the IDF counter-terrorism offensive in Gaza which began in the summer of 2014. Bennet continues to call for the elimination of Hamas leaders, a major necessary step towards restoring Israeli deterrence to rocket attacks according to Bennet.
Netanyahu's opponents in Knesset also had harsh criticism, reminding voters that the prime minister has simply abandoned the residents of southern Israel, as rocket attacks continue with increased frequency and nothing is being done to bring an end to the untenable situation.
(YWN Israel Desk – Jerusalem)