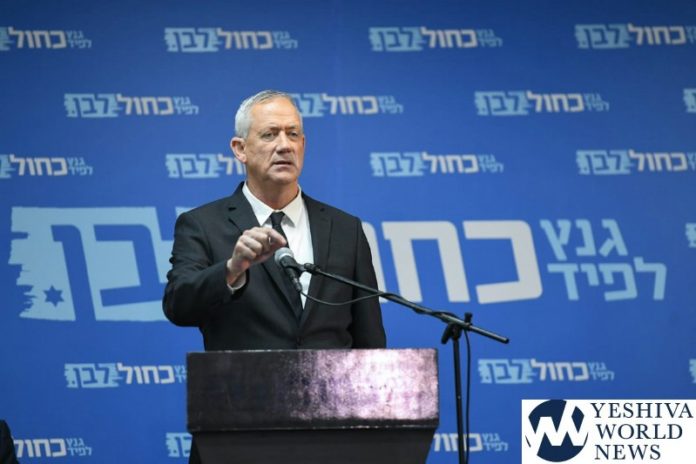 After Avigdor Lieberman met with MK Benny Gantz on Thursday, Gantz met with his colleagues, the leaders of the party, and they now announce they are willing to accept the initiative announced by President Reuven Rivlin towards forming a coalition government. The statement follows Gantz consulting with Gabi Ashkenazi, Yair Lapid and Moshe Ya'alon.
The four met and discussed the initiative, which includes PM Netanyahu serving in the premiership rotation first. The four announced if criminal indictments are filed against Netanyahu, then he would have to step aside and permit Gantz to move into his place.
This last component, regarding indictments against Netanyahu, is not part of the president's initiative but it is a demand of the Blue & White leaders.
On Wednesday, November 20th, the presidential mandate given to Gantz to form a coalition will expire. At that point, the ball shifts to Knesset and anyone has an opportunity to form a coalition of 61 MKs.
After the Thursday morning meeting between Lieberman and Gantz, Lieberman announced that while the meeting was productive, he was waiting to hear a declaration from the leaders of the party that they accept the president's initiative. Now, that declaration was made with the added provision regarding an indictment against the prime minister.
(YWN Israel Desk – Jerusalem)