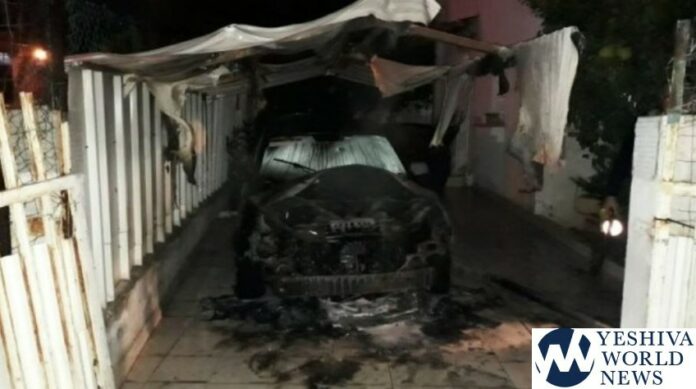 A vehicle belonging to the torani garin (pioneering group) in Ramle was targeted in an arson attack. This was the second such attack in as many days in which a family vehicle was set on fire.
A vehicle belonging to a Jewish family, a member of the dati leumi group trying to reclaim Ramle and revitalize its Jewish population, was set ablaze early Tuesday evening. The vehicle was a total loss as seen in the accompanying photo.
At present, there are about 50 families who are part of the pioneering effort to bring religious Jewish life to the city.
(YWN Israel Desk – Jerusalem)