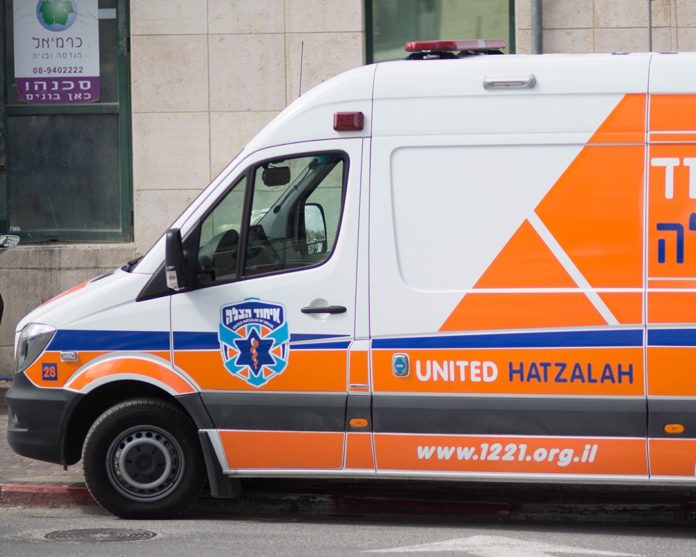 An elderly man fell down an escalator on Agam Kineret Street in Netanya on Wednesday.
United Hatzalah and Magen David Adom responded to the scene. The victim was transported to the hospital by MDA.
United Hatzalah EMT Shalom Ben Moshe who arrived at the scene in 30 seconds said: "I work at the location where the man fell as a mashgiach.
"I suddenly heard screams of people asking for help. I ran over and saw the man who suffered a major head injury as well as injuries to his limbs and upper body. I treated him at the scene for his injuries. As I was doing so another United Hatzalah volunteer arrived and helped me bandage the man's wound and stabilize his condition. When the ambulance arrived later, the man was transported to Laniado hospital for further treatment and observation."
(YWN Israel Desk – Jerusalem)