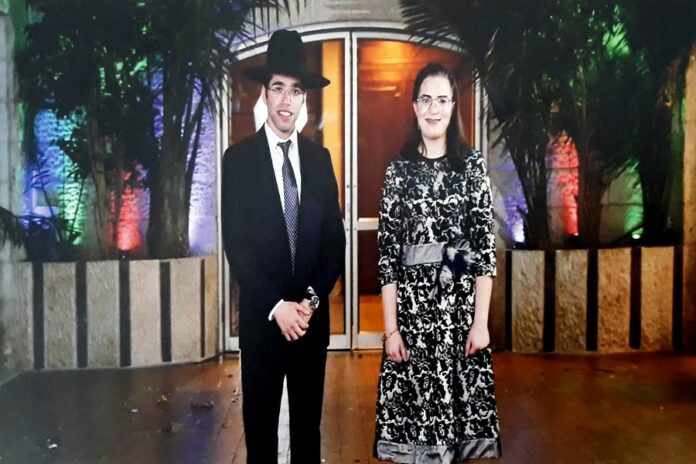 They say that shared struggles bring two people closer together. If that's the case, there are few in this world closer that 22-year-old Ruti Goldschmidt & her mother Tobi. Tobi's life as a mother of 4 began to spiral into chaos when her husband Moshe was diagnosed with cancer. When Moshe entered into remission, the family breathed a sigh of relief. In a shocking turn of events, the cancer came back, then once again was conquered, then came back a third time. It was the third battle with the disease which ultimately ended Moshe's life. He left behind a devastated widow and children, one of which was the now 22-year-old Ruti.
Despite her challenges as a special needs young woman, Ruti has worked hard against the odds to receive an education and make a life for herself. She now works in a kindergarten, an admirable and strenuous occupation. Her focus on career is not, however, purely for her own gain: Ruti has made her life about supporting her mother, who has endured many years of poverty to raise her children alone as a widow. All of the Goldschmidt siblings do what they can to contribute back to the family.
Shidduchim & marriage for those with special needs can often involve complications, so amily and friends were particularly ecstatic recently when Ruti became engaged to a very special young man. The two very much look forward to building a 'bayis ne'eman b'yisroel.' With Ruti at the forefront of the family's mind, however, it has become clear that the young woman will have to make the wedding by whatever means she can.
The Goldschmidts live extremely simply, and cannot afford the most basic arrangements, including rental for a hall, food for guests, sheva brachos, or an apartment. The couple have very specific needs as well: Due to Ruti's challenges, she will need to live closely to her mother in order to receive the help she needs.
Ruti & her mother serve as an inspiration to all of us: The ability to continue on, with a smile, through adversity and to work hard to achieve your goals. Even the strongest among us, however, sometimes need help. Money is being collected via Ruti's hachnasas kallah fund to help the Goldschmidt family to make a wedding without anxiety.