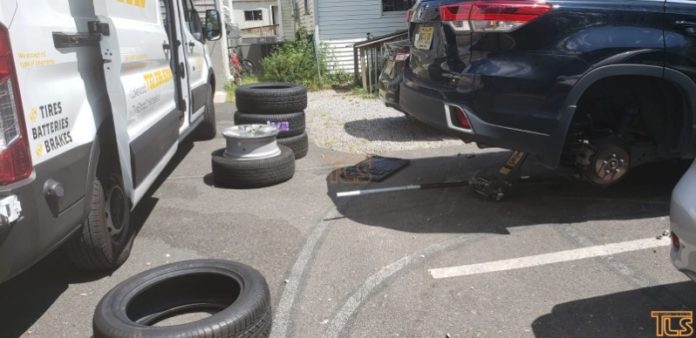 Dozens of tires were slashed in Lakewood in what police are calling a bias incident.
They say the suspect only slashed the car tires of Jewish residents.
Authorities say the tire-slashing spree began around 1:40AM Shabbos morning, on cars parked in front of homes.
A total of about 57 cars had their tires slashed at the Old Pine Acres section of town. More than 100 tires were slashed.
Police are investigating the incident as a bias crime.
*****PLEASE NOTE: Make sure you are one of the more than 20,000 that signed up to YWN WhatsApp Status to receive news in live time. Click this link – or send a message to 1-888-4-YW-NEWS (888-499-6397) – to see our status posts*****
(YWN World Headquarters – NYC)