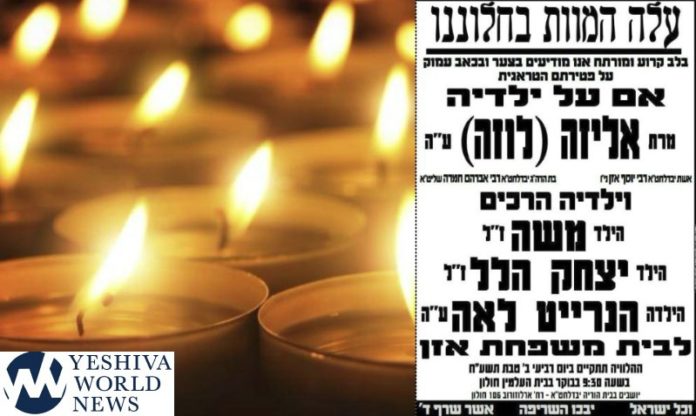 The Levaya for the members of the Azan Family that were R"L killed in the Monday morning fire in Flatbush will be held on Wednesday morning in Holon, Israel.
Posters were hung and cars with loudspeakers were driving around announcing the Levaya of Mrs. Aliza Azan A"H (39) – the mother of Moshe Azan Z"L (11), Yitzchak Azan Z"L (7), Henrietta Azan A"H (3) – who were all R"L tragically killed in a fire early Monday morning.
The Levaya in New York was held on Monday night at Bet Knesset Shevet Achim on Avenue T and East 7 Street.
Please continue to say Tehillim for Shilat bas Louza Aliza (16) who is critical, Daniel ben Louza Aliza (15) who is critical, and Yosef ben Ahuva Masuda – the father who is critical.
(Chaim Shapiro – YWN)