(VIDEO IN EXTENDED ARTICLE)
Rishon L'Tzion Rabbi Yitzchak Yosef Shlita visited Wolf Children's Unit at Shaare Zedek Medical Center in Jerusalem and lit the seventh candle with the children, who are dialysis patients.
The rav gave the children a bracha and wished them a speedy recovery and complete healing. Volunteers of the "תקווה ומרפא" organization organized the visit, which was pleasant for the children as they sang Chanukah songs and drew caricatures of the children being treated. The director of the department Prof. Yaakov Frischberg accompanied the rabbi and thanked him for the attention and his warm words of bracha.
The Pediatric Dialysis Unit at the Shaare Zedek Medical Center provides treatment and follow-up to hundreds of infants and children up to the age of 18 with end-stage renal insufficiency from the Jerusalem and southern regions and is the largest in Israel. It includes 14 dialysis stations, 2 isolation stations, monitors and other advanced equipment.
The "תקווה ומרפא" organization supports and adopts the Nephrology Department, the children who receive dialysis and their parents throughout the year, helps with studies, transportation, holidays and vacations.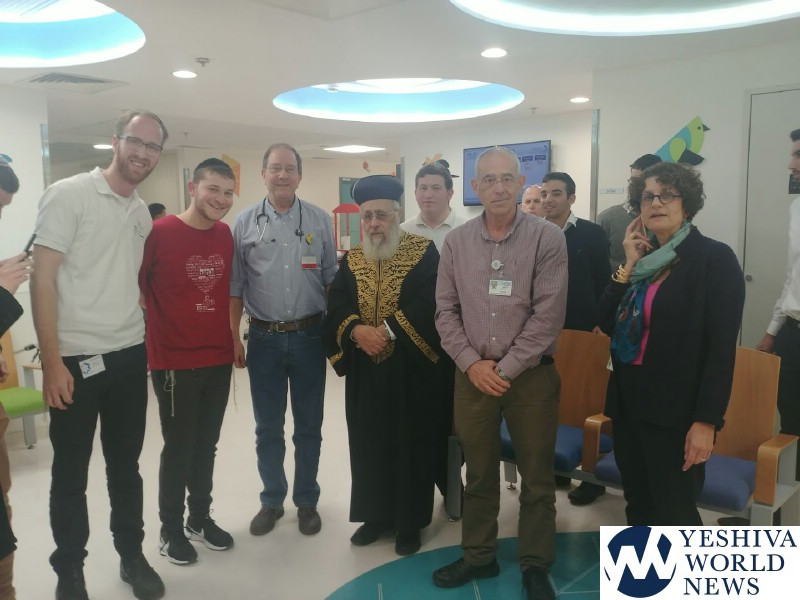 (YWN – Israel Desk, Jerusalem)