There will be Hespeidim in Lakewood's BMG on Sunday night for Hagaon HaRav Shmuel Auerbach ZATZAL.
It will be held at the Beis Medrash at 6:15PM.
Hespeidim will be given by Hagaon HaRav Lipa Geldwirth, a Talmid Muvhak of the late Gadol Hador; The Roshei Yeshiva of BMG – Hagaon HaRav Malkiel Kotler, Hagaon HaRav Dovid Schustal, and the Rosh Yeshiva of South Fallsburg, Hagaon HaRav Elya Ber Wachtfogel.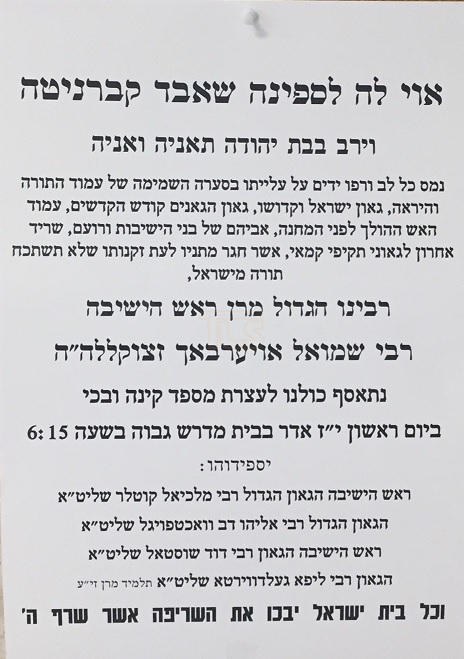 (YWN World Headquarters – NYC)