(PHOTOS IN EXTENDED ARTICLE)
Acting on good intelligence information, IDF soldiers along with Shin Bet agents, and at times, border police and Israel police, continued making arrests of suspects from PA (Palestinian Authority) autonomous areas.
During the night of 25 Adar (Sunday night to Monday), security forces took 16 suspects into custody. Terror funds amounting to tens of thousands of shekels were also confiscated during the raids.
In addition, members of the chareidi 914th Reserve Duty Battalion operating in the Menashe District, in cooperation with Israel Police, found weapons and weapons parts in the village of Ilar.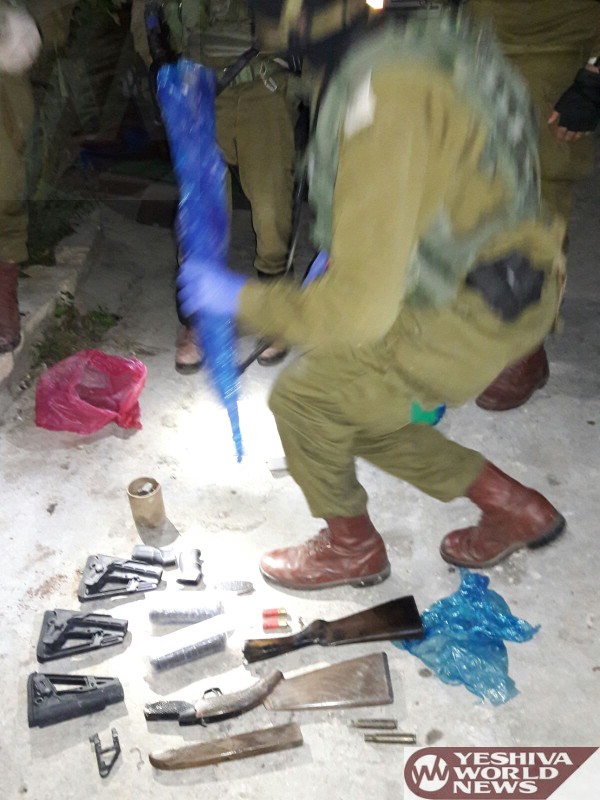 (YWN Israel Desk – Jerusalem/Photo Credit:" IDF Spokesman unit via "מחאות החרדים הקיצונים)