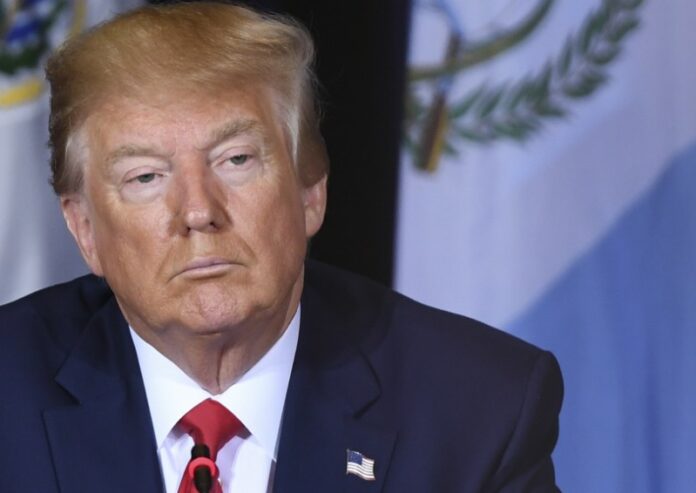 A second whistleblower has come forward with concerns about President Donald Trump's dealings with Ukraine, the lawyer representing this person told ABC News on Sunday.
This whistleblower has first-hand knowledge of allegations listed in a previous whistleblower's complaint, said the lawyer, Mark Zaid.
The previous whistleblower's complaint triggered an official impeachment inquiry in the House. Zaid also represents the first whistleblower.
Zaid said the whistleblower spoke to the intelligence community's inspector general.
*****SIGN UP NOW —- GET YOUR NEWS IN RECORD TIME***** Make sure you are one of the more than 22,000 that signed up to YWN WhatsApp Status to receive news in live time. Click this link – or send a message to 1-888-4-YW-NEWS (888-499-6397) – to see our status posts*****
Attorney Andrew Bakaj, who also represents the first whistleblower, confirmed in a statement "that my firm and my team represent multiple whistleblowers."
Democrats have accused Trump of abusing power by suggesting in a July 25 phone call with Ukraine's president that the country investigate Joe Biden, a potential 2020 rival, and his son Hunter. House Speaker Nancy Pelosi has said the White House's initial efforts to suppress the contents of the call, as described in the whistleblower complaint, amount to a "cover-up."
Secretary of State Mike Pompeo said Saturday that the State Department would comply with Congressional subpoenas and hand over documents as required by law, but criticized the investigation, saying there were "clearly politics" involved. House Democrats on Friday subpoenaed the White House for documents they say are critical to the investigation.
(YWN World Headquarters – NYC)