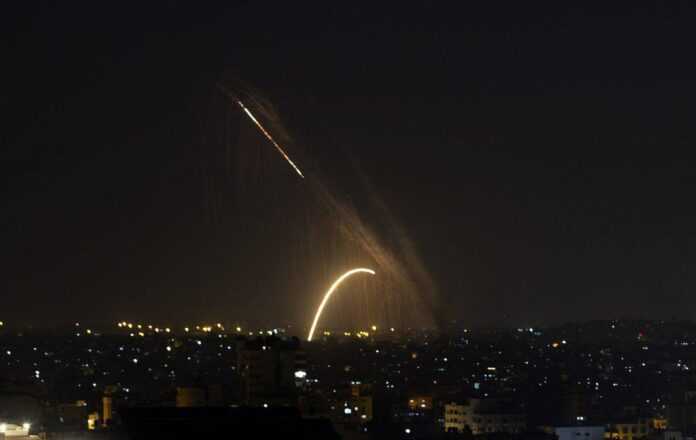 There are unofficial reports that a ceasefire is in effect since 5:30AM but Homefront Command officials are stressing that the citizens are urged in the strongest terms to adhere to the instructions, which have proven to save lives.
All schools in the 40km (24 mile) range of the Gaza border remain closed. There are no changes in the IDF Homefront Command's instructions.
Despite the fact sirens went off in these areas during the night, schools will open in Yavne, Rehovot, Gadera and Chevel Yavne.
Many areas of the country are carefully stepping out of safe rooms and wondering if they may let their guard down. The IDF explains that persons must remain within running distance of their safe rooms, including the Gush Dan region for the time being. That is not to say they cannot go out and maintain a normal routine, it simply instructs citizens to remain vigilant and aware of the location of a safe room should the need arise.
Despite announcements of a ceasefire beginning at 5:30AM, the Red Alert was heard in Gaza border communities close to 6:10AM, including the Ashkelon Coast Regional Council. There were no injuries or damage reported.
The Israel Manufacturers Association on Wednesday night called on the decision-makers to permit reopening factories in southern areas that have safe rooms to accommodate workers, explaining the losses incurred this week due to the compelled closure are astronomical, and for some businesses, the continued closure of the factories may result in total collapse.
There are also calls to permit schools, which are equipped with fortified areas, to open, but the Homefront Command does not wish to risk having school buses on the roads just yet, taking a cautious approach when it comes to the children.
The coming hours will most likely dictate the atmosphere over the weekend, if life will resume to normal or if the emergency situation will continue.
(YWN Israel Desk – Jerusalem)