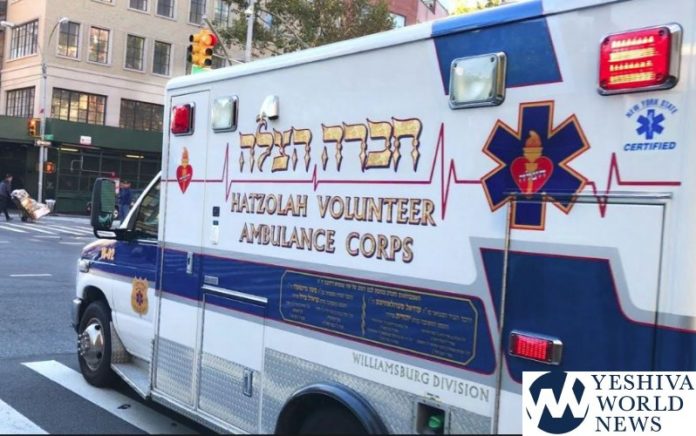 Two Boro Park women are hospitalized – one of them on life support – after contracting the flu.
This prompted Boro Park Hatzolah to send out an urgent message calling on everyone to vaccinate.
YWN spoke with Hatzolah of Flatbush who says that they have seen multiple cases in recent days and weeks of people in serious condition from the flu. "We can't stress the importance of making sure you and your families are vaccinated", a Paramedic told YWN.
One of those women in critical condition in Boro Park was pregnant. Doctors delivered her baby, who is reportedly in stable condition.
The two women's names for Tehllim are:
Chaya Gittel bas Sarah Esther
Rachel Sarah bas Esther
While vaccination is encouraged for everyone, one doctor YWN spoke with says all children, the elderly and pregnant women must be vaccinated as their immune systems are severely weakened.
The CDC recommends flu shots for everybody older than 6 months who does not have contraindications to the vaccine, which is made from either inactivated flu viruses or a single gene from a virus. Neither can cause infection.
The advice from federal health officials remains clear and consistent: Get the flu vaccine as soon as possible, especially if you're pregnant or have asthma or another underlying condition that makes you more likely to catch a bad case.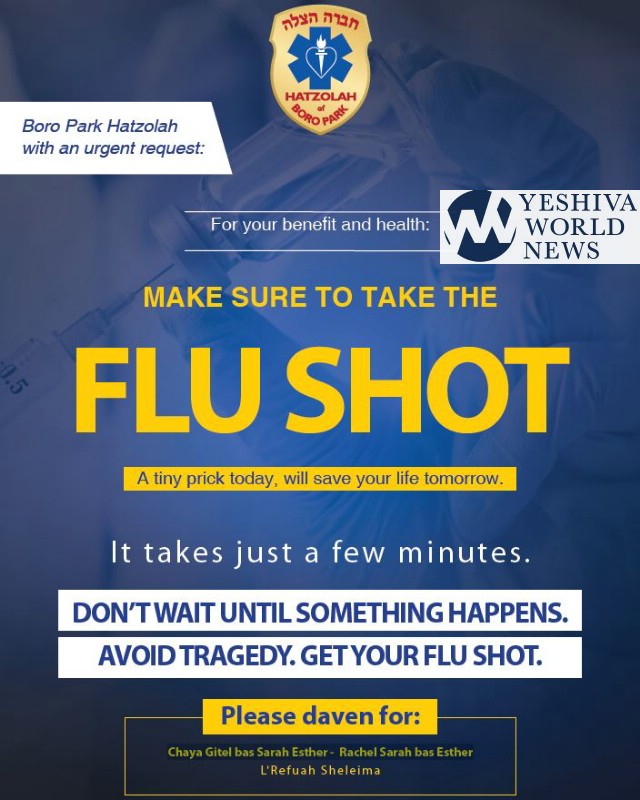 Make no mistake: Complications from the flu are scary, says Dr. William Schaffner, an infectious disease specialist at Vanderbilt University Medical Center in Nashville, Tenn., who is part of a committee that advises federal health officials on immunization practices.
"As we get older, more of us get heart disease, lung disease, diabetes, asthma," Schaffner says. "Those diseases predispose us to complications of flu — pneumonia, hospitalization or death. We need to make vaccination a routine part of chronic health management."
Federal recommendations, he says, are that "anyone and everyone 6 months old and older in the United States should get vaccinated each and every year." People 65 and above and pregnant women, along with patients who have underlying medical issues, should make haste to get that shot, if they haven't already, Schaffner says.
(YWN World Headquarters – NYC / AP)