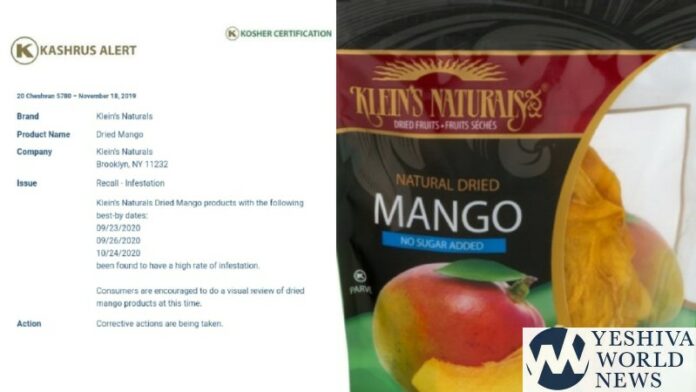 The OK Kashrus Agency has released an alert regarding bugs found in "Klein's Dried Mango".
The alert reads:
"Please be advised that Klein's Naturals Dried Mango products with the following best-by dates: 09/23/2020, 09/26/2020, 10/24/2020 been found to have a high rate of infestation. Consumers are encouraged to do a visual review of dried mango products at this time. Corrective actions are being taken.
See attached video of the actual infestation.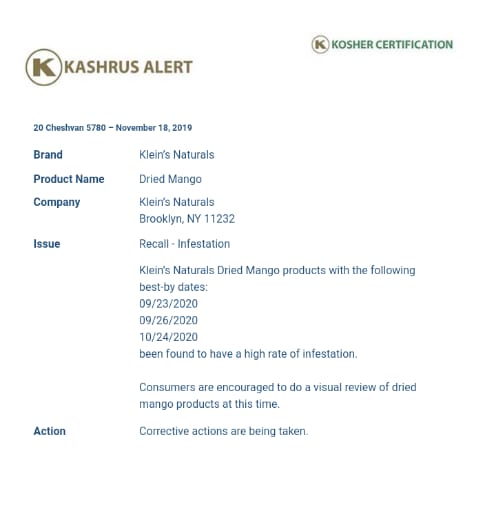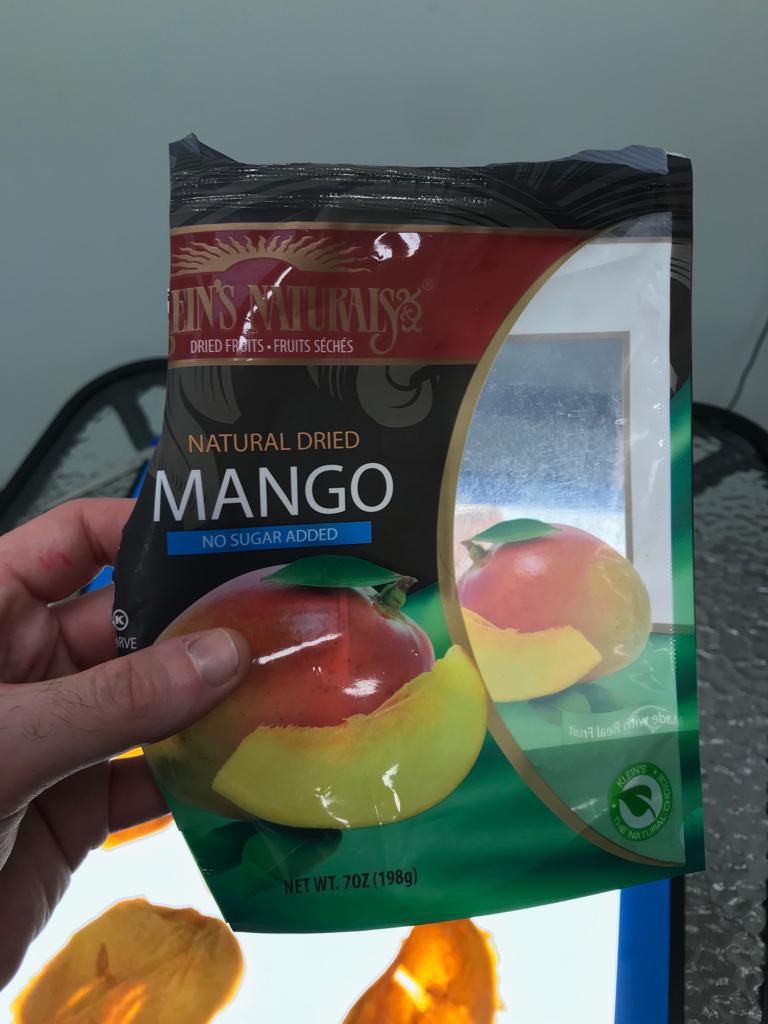 (YWN World Headquarters – NYC)