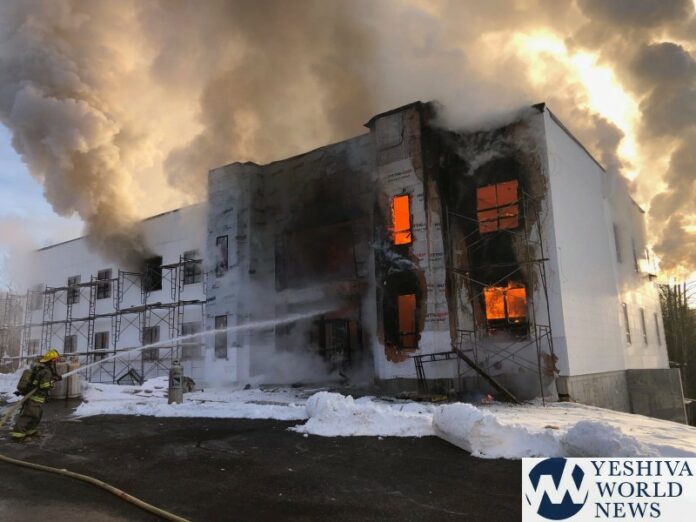 A massive fire destroyed a building under construction at the Yeshiva of South Fallsburg Campus on Laurel Park Road, in Sullivan County, NY.
The fire was at 84 Laurel Park Road, which is the location of the brand new girls school – Bnos Devorah Reizel – that was being built. The building was not yet completed, and was still under construction. The girls were scheduled to move in just after Pesach.
Sources tell YWN that the fire was started by a propane tank which exploded at the site – possibly used to keep construction workers warm in the frigid temperatures.
"I went into Shacharis at the Yeshiva and came out 45 minutes later and the entire building was total gone", an eyewitness told YWN.
"The entire yeshiva community was eagerly anticipating the completion of this new building. Especially all the little girls who would be the ones moving in. They would always walk home from school pointing to the building talking about it with such enthusiasm. Two summers ago there was a major even hapina with the rosh Hayeshiva, R' Elya Ber Wachtfogel. Everyone came in shabbos clothes to celebrate the momentous occasion. I just watched all this go up in flames, entire yeshiva community in shock" – N.E., a Fallsburg resident told YWN.
An emergency campaign was set up to help the Yeshiva quickly rebuild. 
Video below shows what was left of the building after the blaze.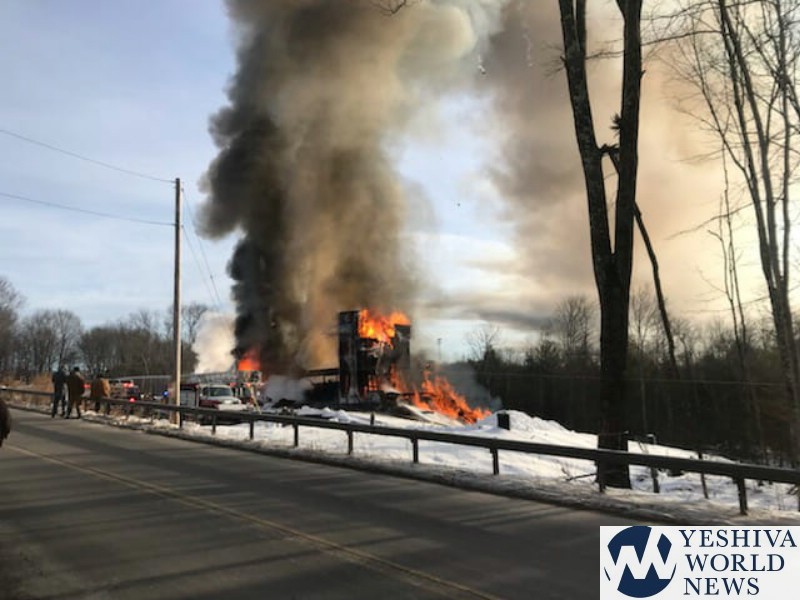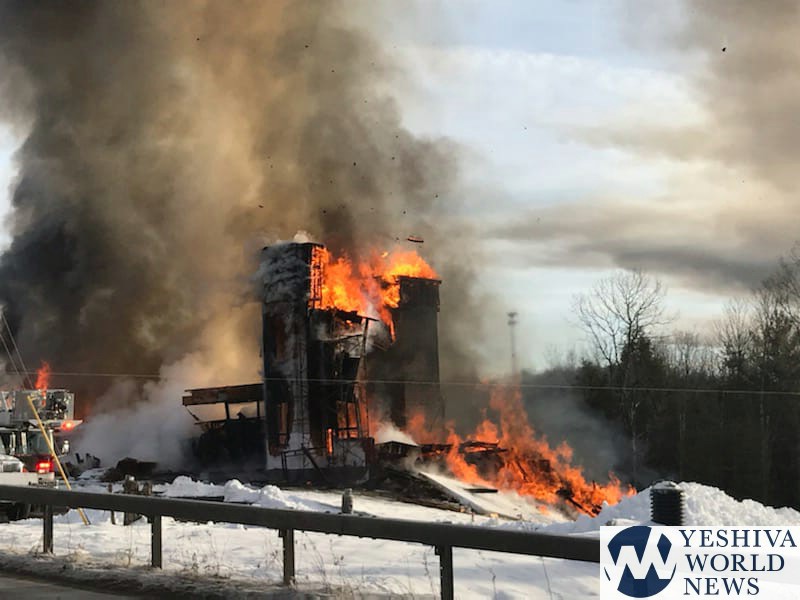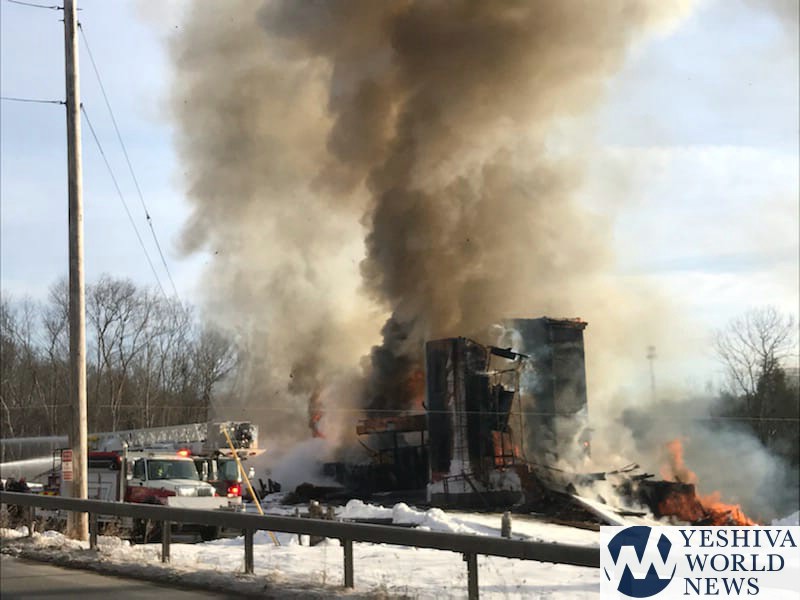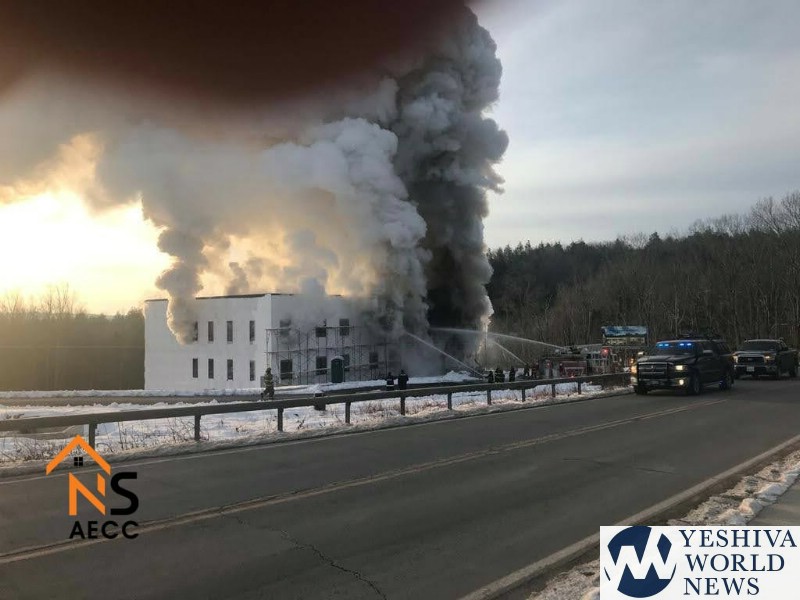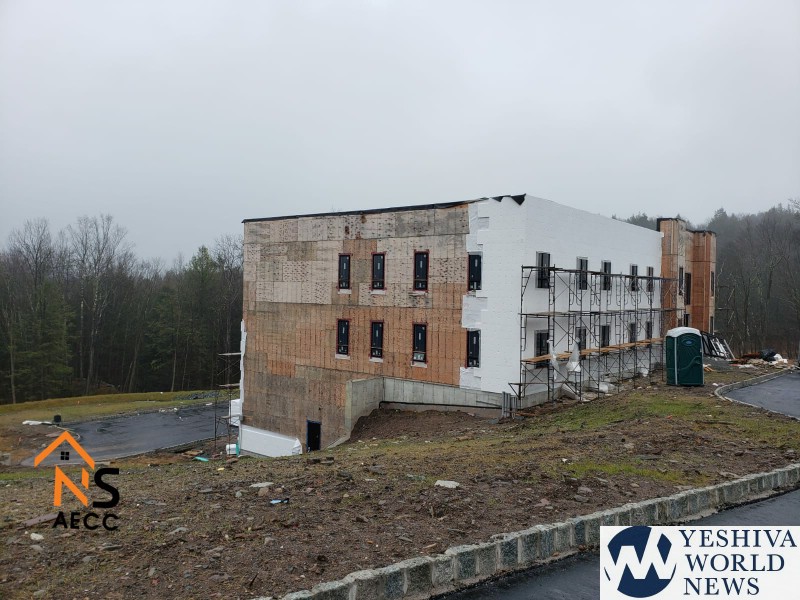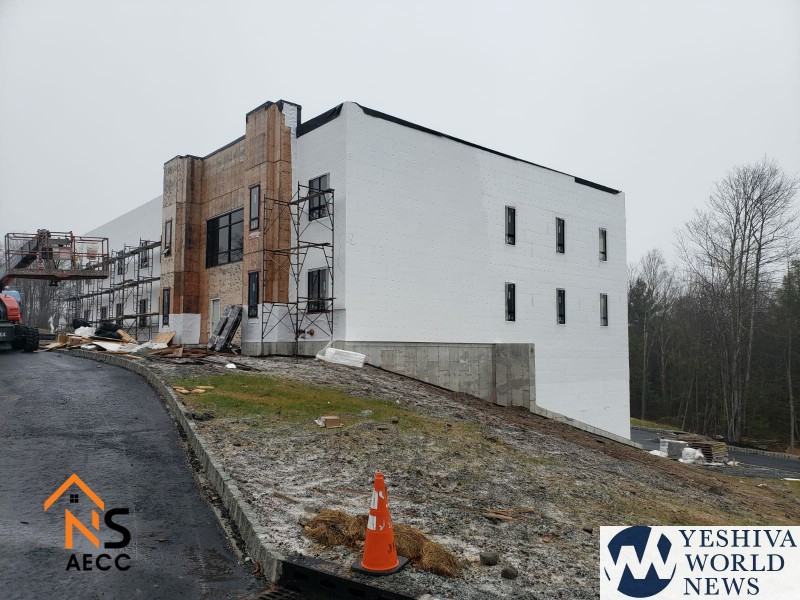 (YWN World Headquarters – NYC)