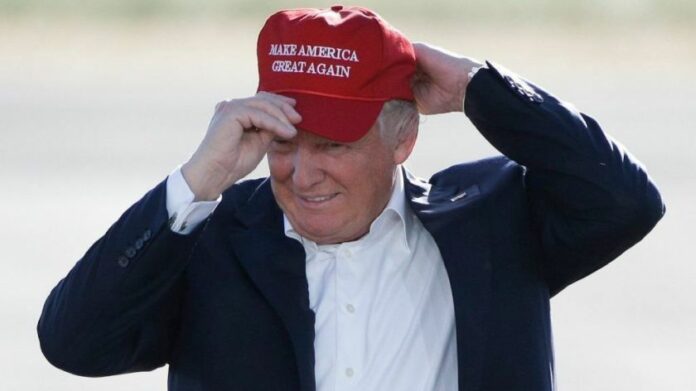 President Trump's personal attorney Rudy Giuliani on Thursday aggressively made the case for the Trump campaign's legal challenge of the 2020 election results, alleging in a fiery news conference that there was a "centralized" plan to carry out voter fraud around the country.
While Giuliani did not present any direct evidence of a massive fraud scheme, Giuliani asserted that this is the "logical conclusion" reached as a result of incidents he said took place in several states.
His descriptions largely entailed recitations of allegations put forth in several lawsuits that the Trump campaign has filed.
Giuliani says the Trump legal team has obtained affidavits to support that at 4:30am a truck pulled up to the Detroit center where they were counting ballots & dropped an estimated 60,000 to 100,000 ballots that voted for Joe Biden only with no down-ticket voting. Many of them were triple counted in the machines.
The former New York City mayor spoke to incidents in Pennsylvania where Republican poll watchers claimed they were not allowed to observe the counting process because they were kept too far away. A judge had ruled in their favor and ordered that they be permitted six feet away from the counting at a center in Philadelphia, but that was overturned after officials appealed.
Meanwhile, Sidney Powell, known for representing Michael Flynn before Trump, began by claiming that the "massive influence of communist money through Venezuela, Cuba, and likely China" is the reason why Joe Biden won.
"The Dominion voting system, the Smartmatic software and the software that goes in other computerized voting systems as well, not just Dominion, were created in Venezuela at the direction of Hugo Chavez to make sure he never lost an election after one constitutional referendum came out the way he did not want it to come out."
Giuliani also claimed that while Pennsylvania does not allow absentee voters to fix any errors with their ballots, some were given that opportunity — but not those from Republican areas.
Another affidavit said that in Michigan a supervisor instructed workers to change the dates on absentee ballots to show that they arrived earlier than they had. An affidavit also claimed that workers were told not to request photo identification from Michigan voters, even though state law requires it.
Giuliani clashed with a reporter on Thursday who asked him about the Trump campaign's failed lawsuits.
"We've seen that a lot of your lawsuits and in fact lawyers have been dropping like flies," the reporter said. "What do you think of people who call this RussiaGate 2.0? Just on the other side."
Giuliani interrupted to ask what "fake network" the reporter came from, but she replied that she was independent.
"It's not our case, ma'am," Giuliani said. "Don't lie to people! Ma'am, ma'am, ma'am, you are lying."
He said he only had three lawsuits.
"You're a totally discourteous person," Giuliani remarked as the reporter continued to ask him questions.
"Where is the FBI?" Giuliani looks around the room to find hidden microphones. Says "we may need a new agency to protect us".
Karl Rove stops just short of calling the conspiracy theories espoused by Giuliani and Powell crazy pic.twitter.com/8uqFhQ3AAC

— Marc Caputo (@MarcACaputo) November 19, 2020
WATCH: @FoxNews White House reporter calls @RudyGiuliani's press conference "light on facts" and "So much of what he said was not true" pic.twitter.com/uackOenTCi

— Jon Nicosia (@NewsPolitics) November 19, 2020
JOIN THE TENS OF THOUSANDS WHO ALREADY ARE ALERTED OF BREAKING NEWS LIKE THIS IN LIVE TIME:
YWN WHATSAPP STATUS UPDATES: CLICK HERE to join the YWN WhatsApp Status.
YWN WHATSAPP GROUPS: CLICK HERE to be added to an official YWN WhatsApp Group.
Important News Conference today by lawyers on a very clear and viable path to victory. Pieces are very nicely falling into place. RNC at 12:00 P.M.

— Donald J. Trump (@realDonaldTrump) November 19, 2020
(YWN World Headquarters – NYC)