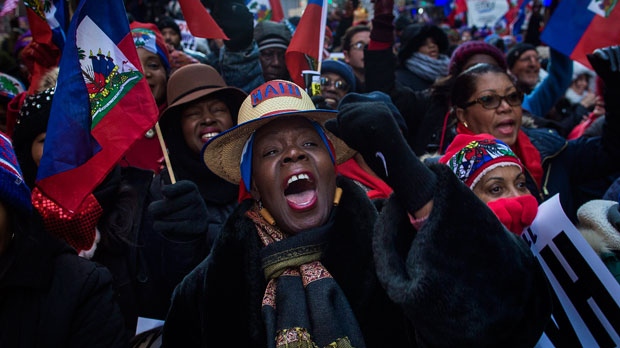 Hundreds of Haitian-Americans and others have rallied in Times Square to denounce racism and remarks that President Donald Trump is said to have made disparaging African countries and questioning further U.S. acceptance of Haitian immigrants.
Politicians including Democratic Mayor Bill de Blasio joined the demonstration Monday.
Protesters carried Haitian flags and signs with messages including "peace, love, power, dream."
Police at one point ushered demonstrators out of space designated for walking, but there were no immediate reports of any arrests.
Trump has been accused of using a vulgarity to describe African nations and questioning why to allow more immigrants from Haiti, rather than countries like Norway.
The Republican has said that the comments "weren't made" and that he's not a racist. He's said he has "a wonderful relationship with Haitians."
(AP)