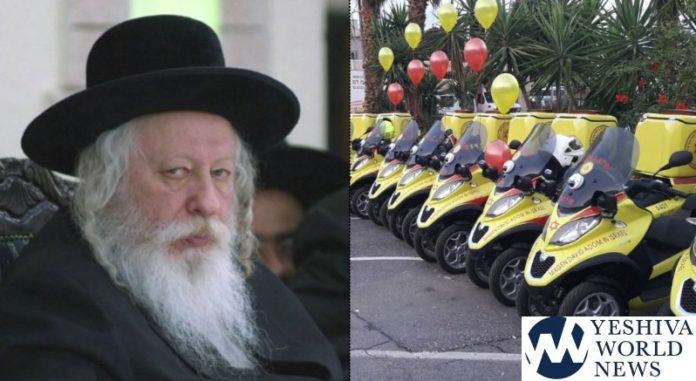 The Gerrer Chassidus has decided in recent days, after feverish discussions, that children of anyone who volunteers in MDA, the police or Hatzalah will not be accepted into Mosdos affiliated with the Chassidus.
According to sources in the chassidus, this is a regulation intended mainly for avreichim under the age of 30.
Sources confirm to YWN that this does not involve Gerrer Chassidim who volunteer for United Hatzalah, but rather for the various Hatzalah organizations which operate under Magen David Adom.
The reason for this latest ban is the mobile phones which are used when responding to emergencies. Apparently, the devices used by United Hatzalah have previously been approved by the Gerrer Rebbe, but the devices used by others – called the MDA App – have not been approved as they are "not Kosher".
A sources tell YWN that there is no change in the status of Gerrer Chassidim who are volunteers with United Hatzalah.
Parents will be asked to sign a commitment form in the next few days, that they are not volunteers in any of these organizations and that if they do so, they are out of the community and their children will not be permitted in the schools.
This is an unusual step because volunteerism in these organizations has long been considered acceptable in the chareidi tzibur, and there are young people who do so as a form of national service that replaces mandatory military service.
Interestingly, the person who heads the health system in Israel is MK Yaakov Litzman, a member of the Gerrer Chassidus.
(YWN – Israel Desk, Jerusalem)