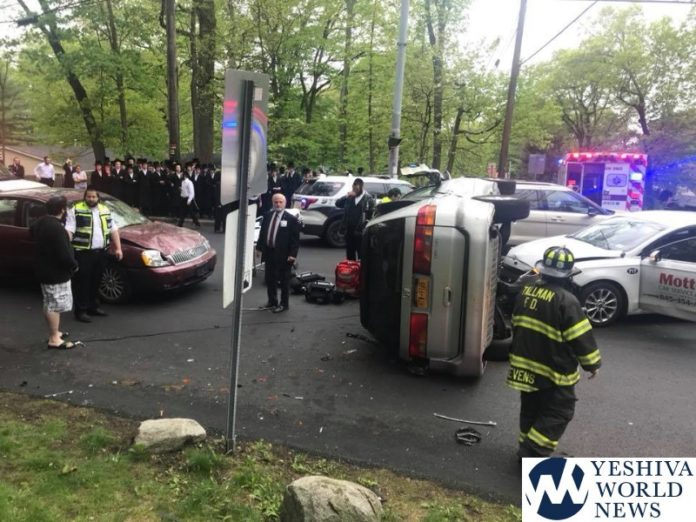 (PHOTOS IN EXTENDED ARTICLE)
A vehicle overturned in Monsey on Wednesday morning.
Emergency personnel were on the scene just before 10:00AM at the intersection of Highview Road and College Road.
Rockland Hatzolah transported two victims with minor injuries to the hospital.
Ramapo Police say the initial investigation reveals that one of the vehicles involved may have passed a flashing yellow traffic light.
The vehicle that was struck was flipped onto its side and rolled onto the hood on another stopped vehicle at the intersection.