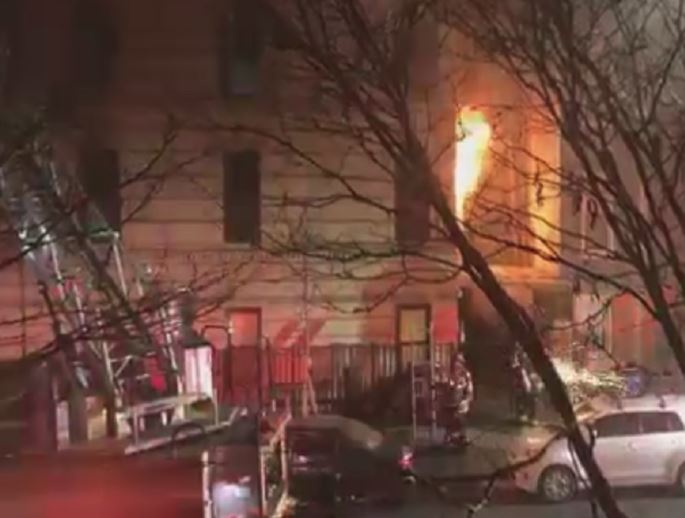 Authorities say two children have died in a New York City apartment fire.
Firefighters pulled the girls, 7-year-old Payton Gomez and 9-year-old Haley Harris, from the building in Brooklyn's Bushwick neighborhood around 11 p.m. Saturday.
Police say they were pronounced dead at a hospital.
A 53-year-old man rescued from the three-story residential building is hospitalized in stable condition.
Video showed flames pouring from the side of the building.
The cause of the fire is under investigation.
(AP)