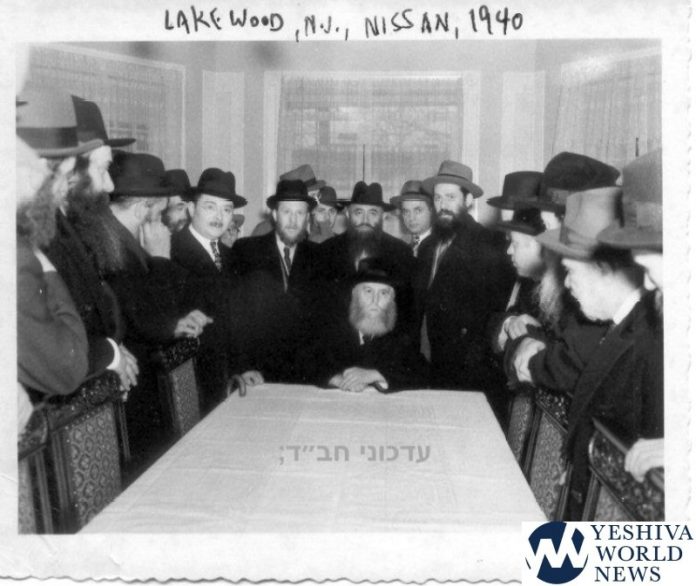 These photos were taken in Lakewood in 1940 at the home of R' Nissan Waxman.
The Sixth Lubavitcher Rebbe, "The Rayatz", HaRav Yosef Yitzchak Schneersohn ZATZAL, spent almost three months in lakewood at the home of a supporter by the name of Mr. Charles Paston. In fact the Rebbe spent pesach there during that stay, and held farbrengen's there as well.
Hagaon HaRav Aharon Kotler escaped the Nazis YM"S in 1941 and came to the United States where he opened Lakewood's Beth medrash Govoha in 1943, where it now has an enrollment of 6,715 students in 2019.