Two juveniles were arrested for attempting to rob multiple victims in Flatbush, Monday night.
Flatbush Shomrim received multiple calls on their hotline just after 8:30PM, reporting a group of four black males walking in the vicinity of Avenue L and East 32 Street. They were asking people what time it was, and some callers stated they asked if they can use their phone to make a call. One person was asked for his phone, while one person the group approached says they told him they had a gun. The victim told Police that one of the suspects pulled up his shirt and displayed what appeared to be part of gun.
Numerous NYPD responded, and with the assistance of Flatbush Shomrim, were able to apprehend three out of the four suspects.
At least four victims came forward to report that they were asked for their phones, and the victim who was shown the gun, properly identified the suspect.
Two suspects were taken into custody, while a third was let go.
Flatbush Shomrim later located a backpack that one of the suspects had thrown into a garden when he was running on East 32 Street near Avenue L.
If you were a victim in this crime, please contact the NYPD's 63 Precinct.
The NYPD told YWN that they will be placing additional police cars in the area on Monday night.
If you see anything suspicious, please call 911, and please call the 24 hour Flatbush Shomrim emergency hotline at 718-338-9797.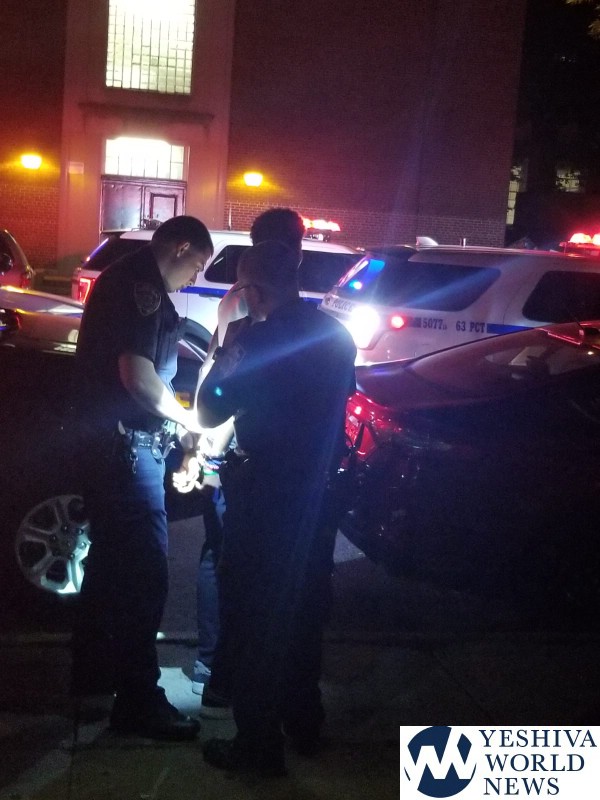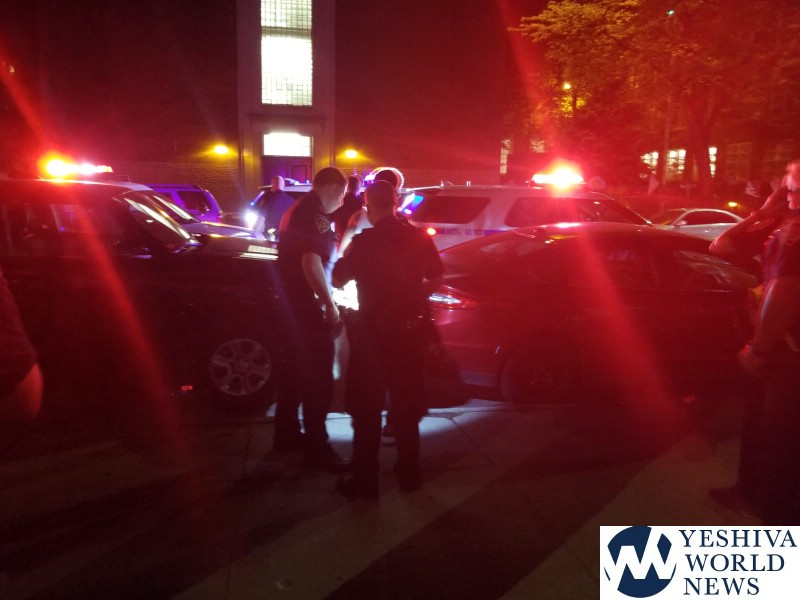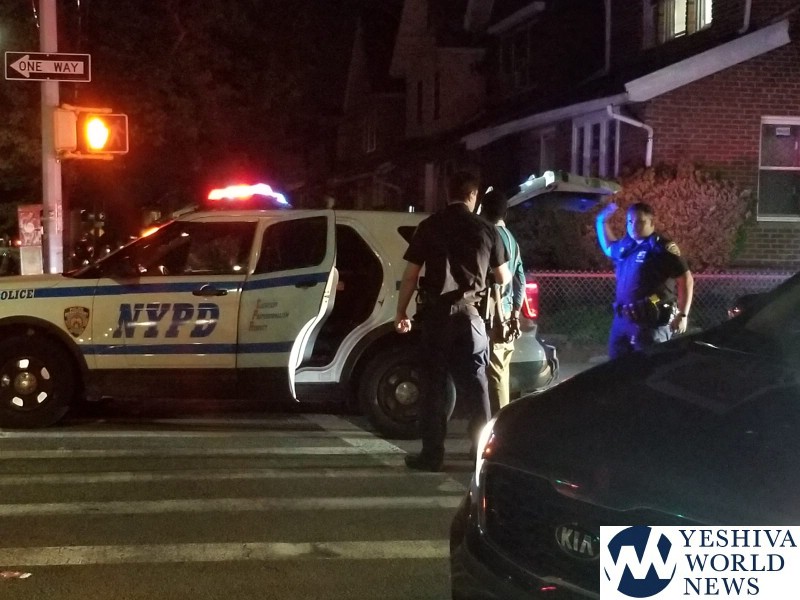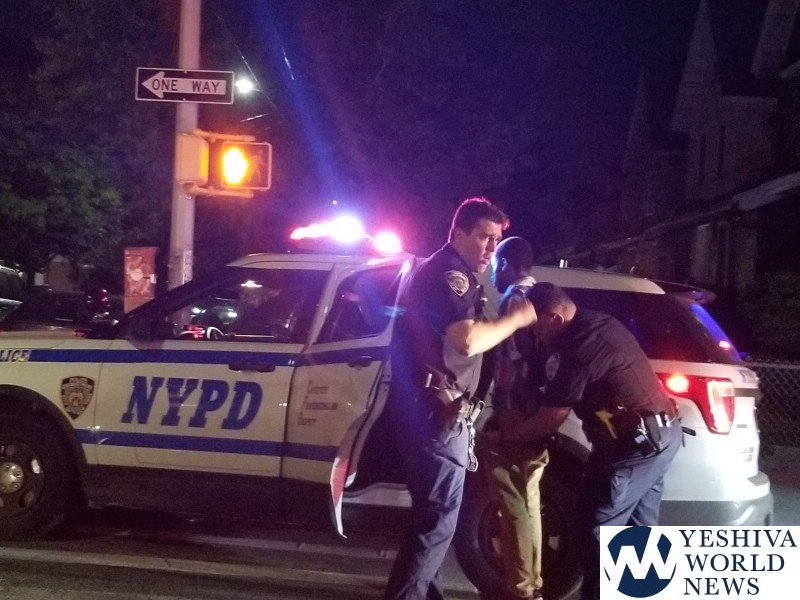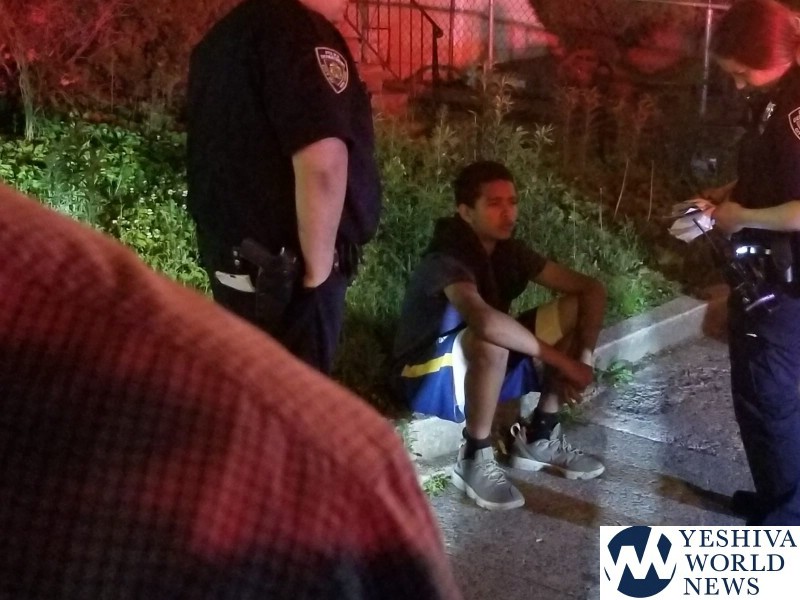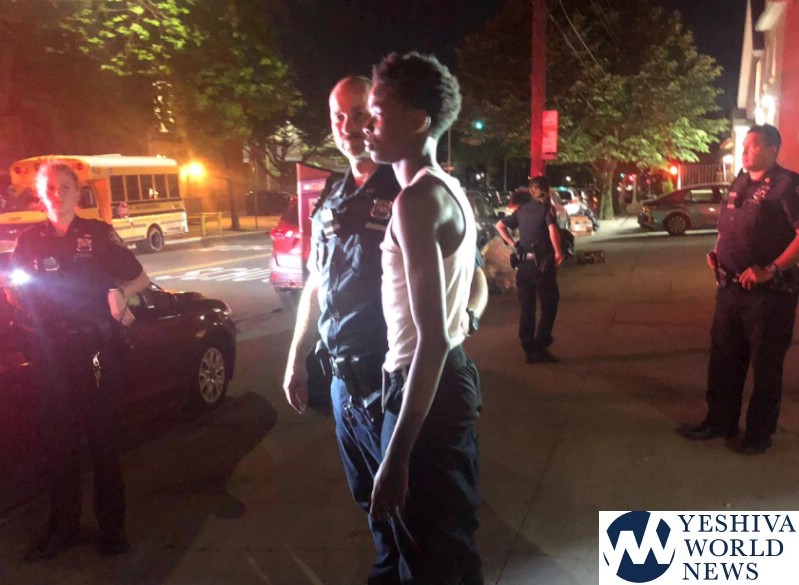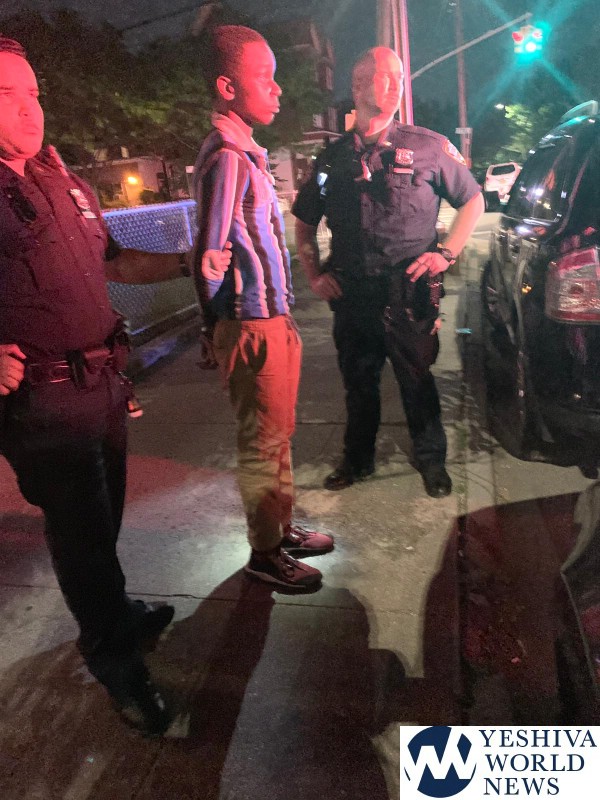 (YWN World Headquarters – NYC)