A garbage truck overturned and destroyed multiple parked cars early Wednesday morning. It happened on Flushing Ave between Lee Ave & Nostrand Ave.
Miraculously, despite multiple vehicles totally destroyed, only minor injuries were reported.
YWN was provided with security camera footage from a nearby camera which shows how this crash happened: A NYC Sanitation broom truck made an illegal u-turn directly in front of the truck, causing it to swerve, lose control, and flip over onto its side.
Heavy tow trucks were on the scene on Wednesday morning as they worked to clear the totaled vehicles as well as debris.
The NYPD was investigating.
The crash was reminiscent of two incidents – both reported by YWN. One was a garbage truck crash in 2017 in Williamsburg that left 12 cars destroyed. The second garbage truck crash happened in Boro Park on 60th Street on a Shabbos morning – which left 9 cars destroyed.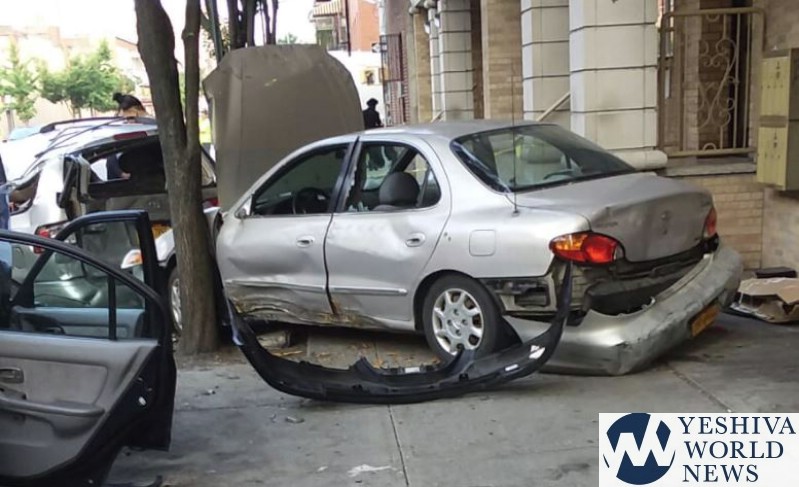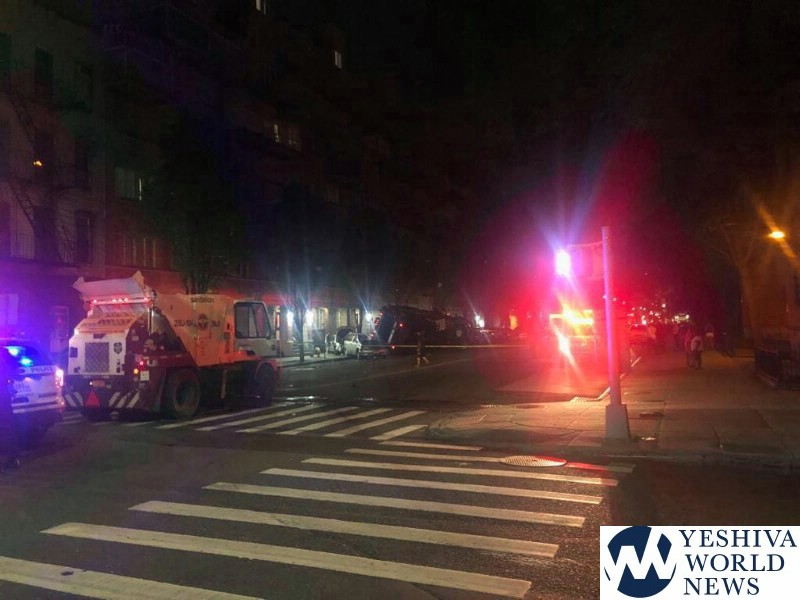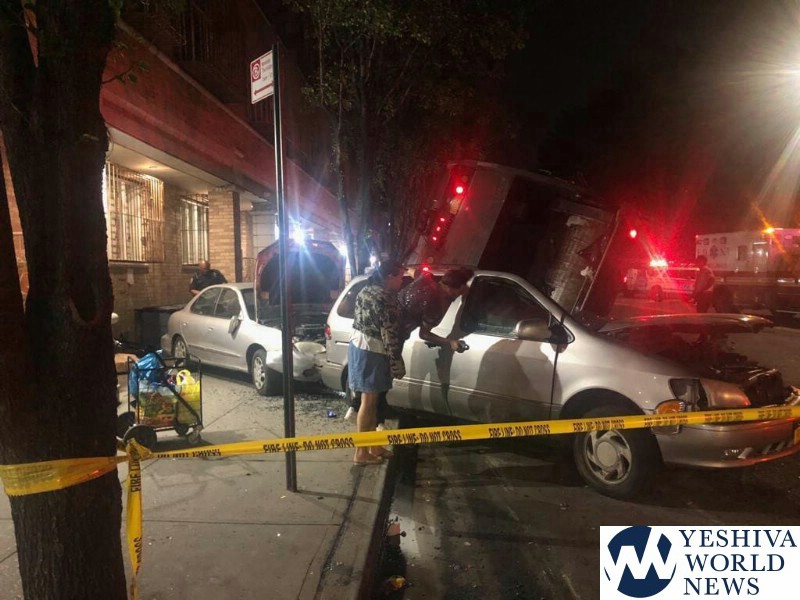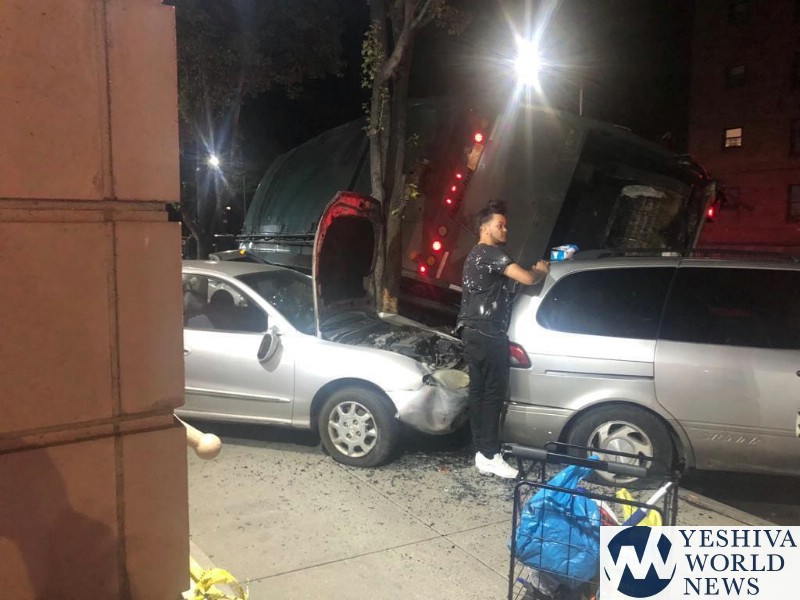 (YWN World headquarters – NYC)