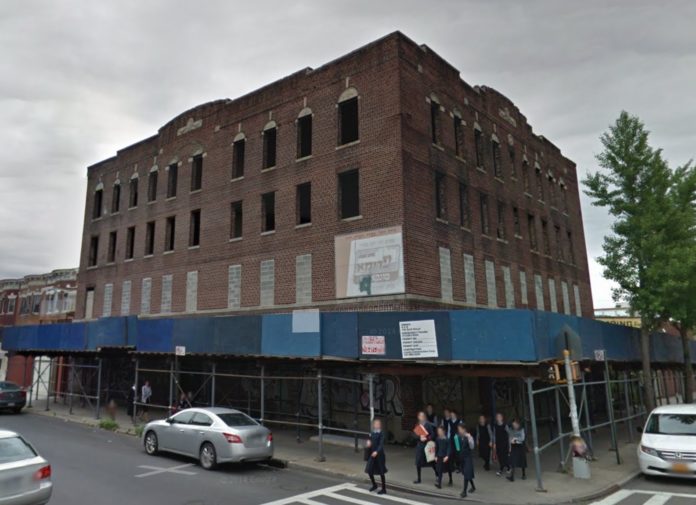 This past Thursday, Bobover Mosdos 45 closed on a big building in Boro park for their older Cheder grades.
The building, located at the corner of 15th Avenue and 41st Street, is currently 4 floors, and with help of elected officials, the Zoning Board and DOB, are approved to build an additional 4 floors. The Building will be 8 stories high after construction is completion.
The building is the former Munkatch School, and was purchased for $11 Million, The kehilah estimates it will cost them an additional $11 Million for renovations, a project of $22 Million Dollars after construction is completed. Included in the plans is the construction of an additional 4 floors, a Total of 52,379 Sq-Ft which will be used for classrooms, 2 lunchrooms, 19 rooms for tutoring, 17 offices for staff, and a swimming pool for the summer.
The scheduled opening date is for the 2020-2021 school year. The building will house the older classes of the elementary from Kitah 3-9. The younger grades will remain at their current location on 59th Street and 21st Ave. The news comes five months after Bobov 45 signed a contract on this building, and celebrated the re-dedication of the massive 150,000 square ft. girls school building in Boro Park, as reported on YWN.
Bobov 45 Signs Contract To Purchase Building For Cheder On 15 Ave & 41 St (Former Munkatch Cheder)
TODAY: Bobov-45 Readies For Ceremony Celebrating Rededication Of Massive 150,000 Square Ft. School Building [VIDEO & PHOTOS]