A van of Bochrim from a camp in Virginia overturned in North Carolina on Thursday night.
It happened at around 7:00PM, when a van carrying Bochrim part of Camp Chaburas Bain Hazmanim / Machaneh Richmond was involved in a crash while driving in North Carolina. The camp was reportedly returning from a trip jet-skiing when the crash happened on River Road near Post Office Road in Henrico.
An eyewitness tells YWN that there were around 13 Bochrim in the van. Some needed to be extricated from the vehicle.
One 18-year-old boy is in critical condition. He was taken to Halifax Regional Medical Center.
The Gaston Fire-Rescue-EMS says that upon arrival, 17 patients were found. Of the patients, 11 were non-urgent, five were urgent, and one was critical. Of the five urgent patients, one was found trapped inside of the multi-passenger van. Two rows of rear seats were removed by firefighters using hydraulic rescue cutters and reciprocating saws.
The Roanoke Wildwood Volunteer Fire Department called it a "chaotic scene", and thanked the multiple agencies for working together to provide emergency care.
Please say Tehillim for:
Eliyahu Avraham Ben Keren — critical.
Yisroel Meir ben Yuta Nechama — serious.
Yitzchok ben Chana Raizel — moderate.
*****PLEASE NOTE: Make sure you are one of the more than 20,000 that signed up to YWN WhatsApp Status to receive news in live time. Click this link – or send a message to 1-888-4-YW-NEWS (888-499-6397) – to see our status posts*****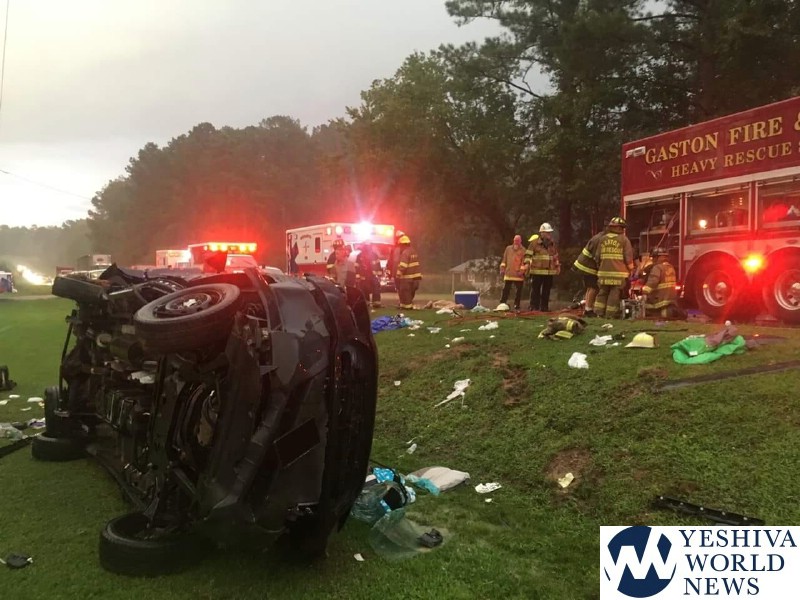 (YWN World Headquarters – NYC)