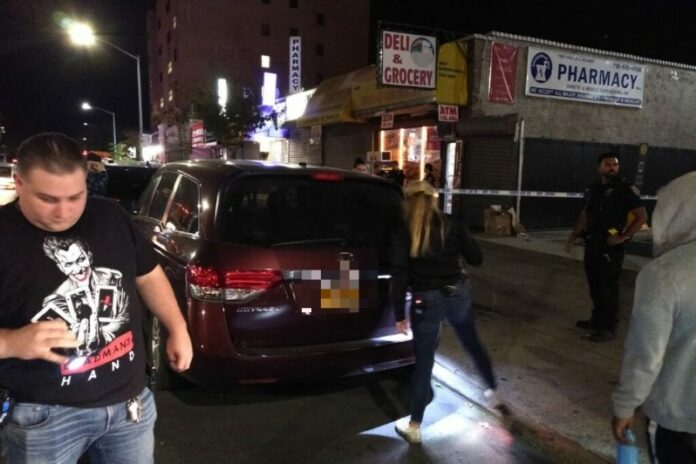 A Jewish-owned vehicle was hit by gunfire in Flatbush on Wednesday night.
It happened at around 9:00PM in the vicinity of 3554 Nostrand Avenue near Avenue V.
Thankfully, no one was injured.
The NYPD is looking for two black males that fled on foot.
An NYPD source tells YWN that it does not appear that the vehicle was a target, but simply caught in crossfire.
A source tells YWN that the shooting happened just down the block from the Lev Bais Yaakov Girls School that was somewhat full of frum parents (orientation night for the new school year). "The orientation was scheduled to end at around 9:00PM and many of people in the building (I was on the 3rd floor and the windows were open) heard the pop-pop-pop of gunfire sometime around 8:50-9:00PM.  I thought I heard close to 15 pops followed by what sounded like a car speeding away, and others in the classroom with me thought it was firecrackers."
*****SIGN UP NOW —- GET YOUR NEWS IN RECORD TIME***** Make sure you are one of the more than 22,000 that signed up to YWN WhatsApp Status to receive news in live time. Click this link – or send a message to 1-888-4-YW-NEWS (888-499-6397) – to see our status posts*****
(YWN World Headquarters – NYC)