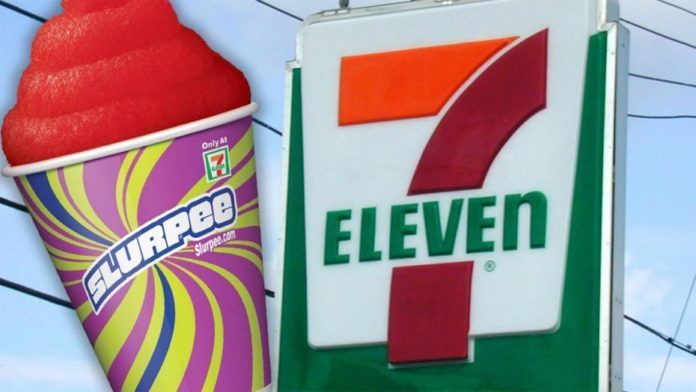 July 11 may just seem like an ordinary Thursday – until you realize that it's 7-11.
To honor 7-11 day, the nationwide convenience store with the same name is giving away free Slurpees – and customers who sign up for the store's rewards programs can get a coupon for an additional free Slurpee.
7-Eleven says it will only be giving away free Slurpees between – when else? – 11 a.m. and 7 p.m.
The tradition has been around for well over a decade, with the first 7-Eleven Day taking place back in 2002 as a way to celebrate the convenience store's 75th birthday.
PLEASE CONSULT WITH YOUR LOCAL ROV REGARDING THE HECHSHER OF SLURPEES
Happy 7-Eleven Day, Slurpeeps! Follow your tongue heart and come get a free small Slurpee, today only! 11am to 7pm. #slurplife #7ElevenDayhttps://t.co/oSwVQgcLJk pic.twitter.com/JSemYrABDb

— 7-Eleven (@7eleven) July 11, 2019
(AP)