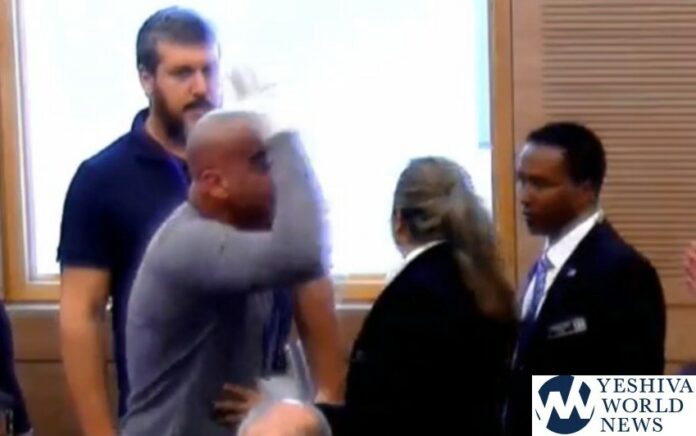 A meeting of the Finance Committee, headed by MK Moshe Gafni (UTJ), was held on Tuesday on the topic of providing compensation to owners of restaurants and halls in the Gaza Envelope area, due to income lost as a result of the ongoing rocket attacks from terror groups in the Gaza Strip.
Last week, the Finance Committee called on the Finance Ministry to implement a plan to provide compensation to the affected business owners on a regular basis as soon as possible.
"I asked the Tax Authority for answers regarding the Gaza Envelope issue," Gafni said. "You need to give [the business owners] money. A normal and civilized country needs to pay."
Miri Savion, deputy director-general of the Tax Authority, said in response "we have not been able to find a solution. With regard to the specific incidents, it is clear that there are businesses that were severely harmed, but there are also those that were not. The regulations are meant to compensate … those that were significantly harmed."
Others MKs rejected the Tax Authority's claims that all businesses in the south haven't been harmed by the constant rockets and accused the Tax Authority of not even investigating the manner in a thorough and ongoing manner. In fact, the Tax Authority examined the data for only one specific month.
Business owners from the south were also at the meeting to vouch for their needs. "The owner of an event hall cried out emotionally, "The people of the Tax Authority do not live in my area. My volume has decreased, and I've taken out loans. To date, 12 weddings have been canceled. Who's going to compensate me? I'm collapsing. I can't stay there. Two halls have closed, and I'm next. I am asking for compensation for every event the state ordered me to cancel."
One business owner became so agitated that he hurled insults at the MKs and almost became violent, accusing them of abandoning the residents of the south. "You're sitting here and not doing anything. I won't leave from here. You should be ashamed. I'm the one that gets up for my daughter at night [due to red alert alarms], not you. You should be ashamed!"
Gafni was forced to call security to remove the man from the room.
מהומה בועדת הכספים.מחטף. pic.twitter.com/RYXYzMX5kI

— יואל חסון YoelHasson (@HassonYoel) November 18, 2015
"תקראו לאבטחה": מהומה בועדת הכספים • צפו https://t.co/GI9fTjsOZT pic.twitter.com/0q03iQGr0x

— כיכר השבת (@kikarhashabat) November 5, 2019