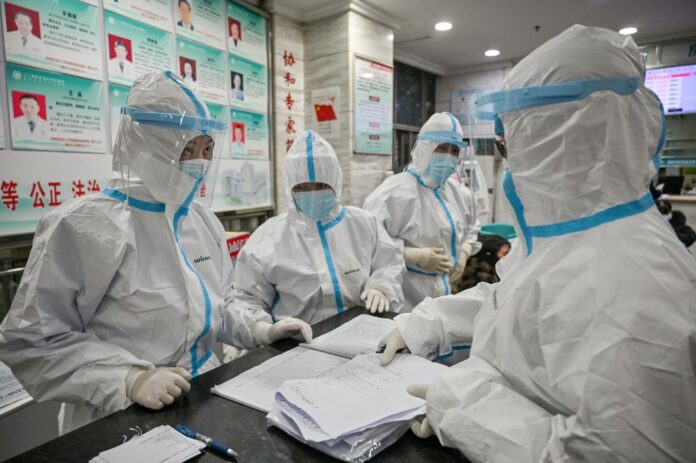 "The images from Italy are difficult to look at but the reports are even more difficult to hear," a Kan News report said.
Kan News spoke with Israeli doctors in Italy, who currently have no choice but to decide which patients will live and which will die as it staggers under the world's second-largest outbreak of the coronavirus.
"The hospitals are collapsing," an Israeli sixth-year resident in Rome said. "The ICU units have to choose between sick patients and sicker patients. Unfortunately, we have to send the sicker patients who have a lower chance of surviving back home. We can't take care of them." 
In Italy, there is a high percentage of elderly people and there is a major shortage of ventilators but the doctors have a hard time obtaining even the most basic medical equipment, such as protective gear like masks and gloves.  
"My wife and I are both doctors," another Israeli doctor in Milan said. "We have to take turns staying home with our child who's home with us now."
The doctors are of course at risk of being infected themselves with the coronavirus from the patients they are treating. "We had a moment of crisis when we discovered that one of our colleagues – a little younger than me – contracted the coronavirus and we had to connect her to a ventilator," an Israeli doctor in Padova said. 
Dr. Gal Peleg, an Israeli doctor in Parma in northern Italy got sick with the coronavirus but chose to stay home rather than burden the hospital. "I had a 104-degree temperature that simply wouldn't go down no matter what medication I took. I was flat on my back for a week." 
Dr. Peleg said that it's very very important not to overburden the hospitals in Israel which are overcrowded as it is because it will simply be extremely difficult to deal with a large number of patients. 
Another Israeli doctor in northern Italy, Adi Weissping in Parma, published a video warning Israelis to comply with the regulations the Israeli government is placing on them.
"What are you thinking?" she said. "Stay in your homes. Going out…or even just having a few friends over only helps this virus. Learn from our mistakes. We also only had three patients three weeks ago. We immediately closed the schools and ganim and they recommended that everyone stay at home as much as possible."
"But we continued our life as usual – we went out, we laughed, we took trips, we were scornful…and what was the result. They put a lockdown on us after two weeks, after the hospitals collapsed, after people were left – even young people – to die in their homes."
"People are dying alone in hospitals without parting from their families. Patients are dying like ants. A dog dies in a more respectable way. Stay at home. You're not immune if you don't change direction."
"Get up now and go home – if not for you, then for your children, and if not for your children, then for your neighbor who may be sick with cancer, for your grandmother and grandfather, for your parents who aren't young anymore."
"Even for us – the doctors. We'll always be there for you but don't cause us to experience the worst thing in a doctor's career – to choose who will die and who won't because we simply don't have a bed for you or the necessary equipment to save you."
(YWN Israel Desk – Jerusalem)