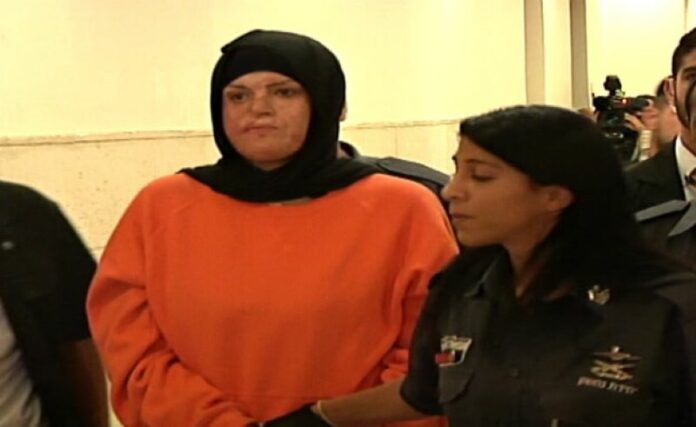 Israel Prison Services (IPS) actually considered the demand of a female terrorist to have cosmetic surgery for injuries she inflicted on herself when she carried out a terror attack in the hope of murdering Jews.
In 2015, Asra'a Jabas, a resident of the east Jerusalem neighborhood of Jabel Mukaber, tried to kill as many Jews as possible by blowing up a gas balloon in her car as she approached a checkpoint near Ma'aleh Adumim. Police officer Moshe Chen saved the lives of numerous Jews when he stopped the car and absorbed most of the blow of the explosion, suffering burns to his face and chest and other injuries.
Jabas herself suffered severe burns and after receiving medical treatment, was sentenced to 11 years in prison for attempted murder. IPS already funded two surgeries to fix her hands and she subsequently demanded funding for a nose job.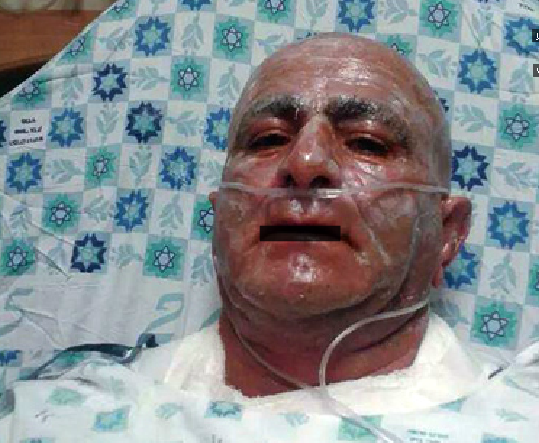 Moshe Chen's lawyer wrote a letter to Public Security Minister Omer Barlev and Police Commissioner Katy Gondar requesting that Jabas' appeal be rejected.
"This week, my client was astounded to hear via the media that the Prisons Service is considering funding nose surgery for the terrorist who injured him," wrote Attorney Michael Litvak of the B'Tzalmo organization. "My client is vehemently opposed to this. It's inconceivable that the lives of a police officer and his family members are destroyed while the terrorist receives hundreds of thousands of shekels from Israeli taxpayers. To this day, my client suffers from post-traumatic symptoms and scars and injuries. But instead of Israel Police fighting to ensure that he receives funding for the surgeries that he needs, the system is trying to help the terrorist who injured him! I demand that all resources be used toward my client's rehabilitation and that not a single shekel goes to the terrorist beyond what she is entitled to by law."
Chen told Channel 12 News that he still suffers from post-traumatic stress symptoms from the attack as well as pain. "There were another four full buses there and the fire reached a height of four stories," he said. "If I hadn't been there, everyone would have been burned. All of Am Yisrael are harmed by these terror attacks and they give terrorists whatever they want in jail. I don't understand how they can receive university degrees and cosmetic surgery."
Fortunately, it seems as if the IPS has come to its senses and Chen's lawyer was notified on Monday that the terrorist's request for cosmetic surgery will not be granted.
(YWN Israel Desk – Jerusalem)