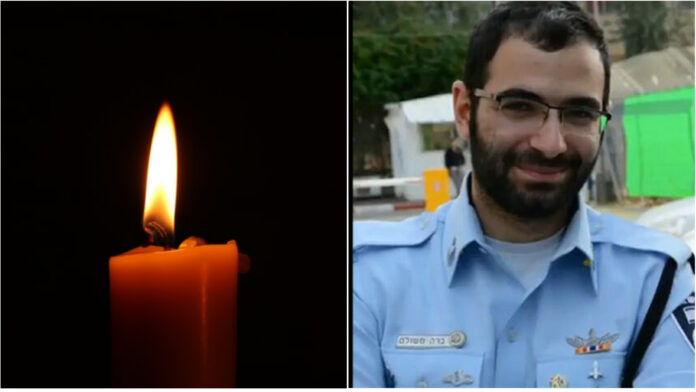 A Palestinian teenager was arrested early Sunday morning for suspected murder after running over an Israeli police officer with a stolen car on Highway 4 near the Ra'anana junction on Motzei Shabbos.
The policeman was found sprawled on the crosswalk, with the vehicle on the other side of the highway. The 17-year-old Arab suspect had fled the scene.
Emergency medical forces who arrived at the scene could do nothing but declare the police officer's death. He was later identified as Sgt.-Maj. Barak Meshulam, z'l, a 29-year-old who left behind a wife, two children, parents and siblings.
A large number of police forces began carrying out foot searches aided by a police helicopter and quickly located the suspect hiding nearby. He is suspected of stealing a car from the Tel Aviv area and while fleeing the police, rammed into Meshulam, z'l, when he tried to stop him at a police checkpoint.
A similar incident occurred only last month when volunteer policeman Michi (Amichai) Carmely, z'l, was killed by a drunk Arab at a police checkpoint in Rishon L'Tzion, also on a Motzei Shabbos.
(YWN Israel Desk – Jerusalem)