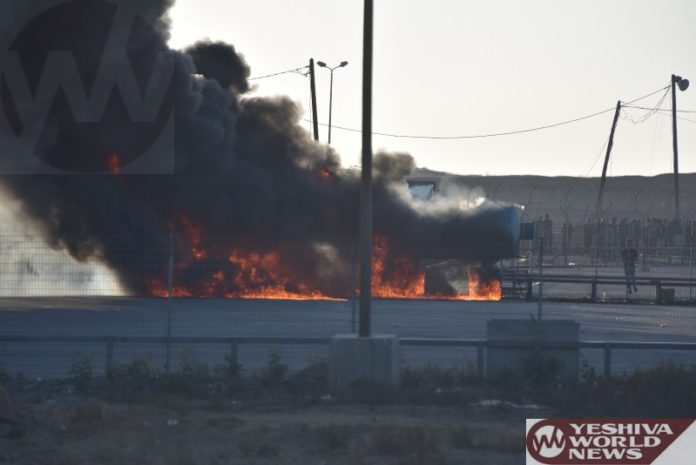 (VIDEO IN EXTENDED ARTICLE)
Kerem Shalom Crossing is the main passageway from southern Israel to Gaza, used to bring truckloads of necessary goods into Gaza. This includes items from Israel, Jordan, Turkey and other places, items that arrive in the Port of Ashdod, all intended for Gaza.
Hamas leaders however, who remain more concerned with their battle with Israel than the welfare of the citizens of Gaza, instructed tens of thousands of people on Monday, 29 Iyar, to march defiantly along the border fence to Israel and to breach the border. While they were not successful in the latter, they did manage to set the Kerem Shalom Crossing ablaze for the third time in less than three weeks. This can be seen in the accompanying video, released by the IDF Spokesman. One can see a firebomb hurled towards the crossing, and the damage caused to it by the orchestrated violence. They also damaged the crossing's fuel lines, which ironically feed into Gaza, fuel that supplies electricity to certain areas. Hence, their actions will leave some Gazans in the dark, literally.
The video also shows the IAF targeting terrorist objectives in Gaza.
Preempting the move, Defense Minister Avigdor Liberman ordered the crossing closed on Shabbos, closing it indefinitely in line with the recommendation of yhe IDF Coordinator of Government Activities in the Territories (COGAT). Officials report damage to the crossing from recent attacks amounts to tens of millions of shekels. For the time being, due to the difficult situation, Israel is limiting deliveries into Gaza to humanitarian aid, nothing more, until repairs can be carried out. It comes as no surprise that following the intended destruction and damage, Gazan officials are shouting to the international community to assist, as there is a shortage of fuel for electricity as well as cooking gas.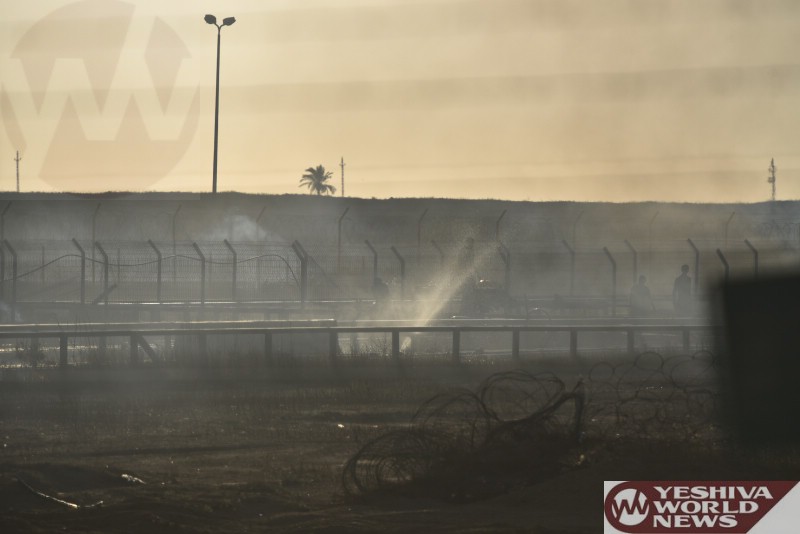 (YWN Israel Desk – Jerusalem)