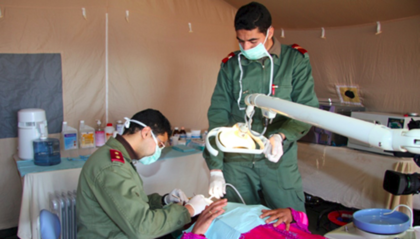 Morocco has announced plans to establish a field hospital "in solidarity with the Palestinian people", to assist those wounded in border clashes with Israel.
Moroccan leader Abdelilah Benkirane spoke with the head of Hamas' political bureau, Ismail Haniyeh, explaining King Mohammed VI of Morocco decided to establish the field hospital along the border with Israel.
A few days ago, Haniyeh was reported to have asked the king to help Gazans in light of recent events.
(YWN Israel Desk – Jerusalem)