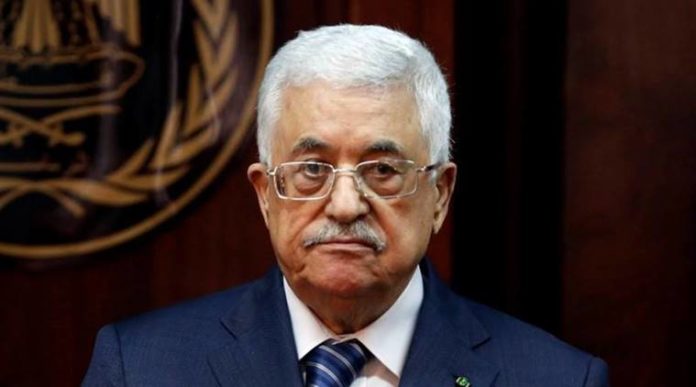 (VIDEO IN EXTENDED ARTICLE)
IMPACT-se, a research institute that analyzes educational materials to determine their compliance with standards of peace and tolerance as derived from international declarations and resolutions, is playing an instrumental role in legislation introduced last week in Congress that seeks to hold the Palestinian Authority (PA) accountable for incitement in their school curricula and to offer young Palestinians a vision for peace with Israel.
The Palestinian Authority Educational Curriculum Transparency Act was brought to the floor of Congress on Thursday, June 7 by Rep. David Young (R-Iowa) and is co-sponsored by Rep. Josh Gottheimer (D-NJ), Rep. Peter Roskam (R-IL) and Rep. Brad Sherman (D-CA).
It requires the U.S. Secretary of State to submit annual reports reviewing the educational material used in schools in the West Bank and Gaza run by the PA and UNRWA and to determine whether US foreign assistance is being used, directly or indirectly, to fund dissemination of such material by the PA and UNWRA. IMPACT-se participated in the drafting of the bill.
"Congressman Young's vision in initiating and introducing this bill is timely, remarkable, and potentially extremely significant in offering young Palestinians a peaceful vision for the future," said Marcus Sheff, CEO of IMPACT-se.
The bill notes that in 2016 and 2017, the PA published a reformed curriculum for students in grades 1-11 (see IMPACT-se grade 1-4 and grade 5-11 reports) that fails to meet the United Nations Educational, Scientific and Cultural Organization's (UNESCO) standards of peace and tolerance for educational materials. The textbooks "demonize Israel, encourage war, and teach children that a 'independent Palestine state' can be achieved through violence," according to Young's legislation.
Last Thursday's introduction of the Palestinian Authority Educational Curriculum Transparency Act comes as legislatures in the U.S. and in Europe are gaining awareness—and subsequently taking action—on the PA's purposeful radicalization of children in its schools. In April, the European Parliament adopted legislation designed to prevent European Union aid to the PA from being used to teach hate. IMPACT-se worked alongside European lawmakers to formulate that legislation, which relates to the PEGASE fund, the main source of EU funding to the PA to the tune of more than $3.5 billion over time.
"American and European lawmakers' growing awareness about PA incitement in schools comes with a crucial understanding of how large an impediment to peace and tolerance the PA curriculum really is," said Sheff. "The political right, center and left are equally averse to funding incitement. The PA's donor nations are in the best position to demand change from PA leaders."
During a Senate Foreign Relations Committee hearing in February, Sen. Todd Young (R-Ind.) pressed Kevin Moley, the nominee for Assistant Secretary of State for International Organization Affairs, on his willingness to investigate incitement in UNRWA's educational materials.
IMPACT-se worked with Senator Young's office to challenge UNRWA's use of Palestinian Authority textbooks that radicalize Palestinian children.
A pioneer in the field of textbook analysis, Jerusalem-based IMPACT-se presents a clear picture of how different nations educate their children in relation to religion, societies, cultures, democratic values, and the other. The institute is dedicated to peacemaking between peoples and nations by encouraging acceptance of others and rejection of violent conflict.
"Ultimately, these textbooks are a major impediment to the possibility of peace," said Sheff. "They deny young Palestinians the chance of a violence-free and peaceful future and perpetuate eternal war. We look forward to the swift passage of the bill through the U.S. Congress."
(YWN Israel Desk – Jerusalem)