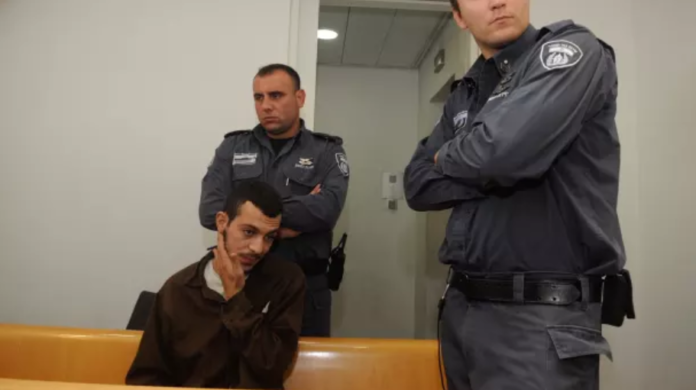 The High Court of Justice convened on Monday, 28 Sivan, to hear a petition filed by the Association for Civil Rights in Israel and Adalah against the Interior Minister's decision to revoke the citizenship of convicted terrorist Ala'a Ziwad.
Ziwad, an Israeli citizen and resident of Um al-Fahm, was convicted of perpetrating hit-and-run and stabbing attacks in October 2015 and was sentenced to 25 years in prison.
The hearing was postponed because the petitioners failed to include the Knesset, whose legislation was invoked to strip Ziwad's citizenship, as a party in the petition. The petitioners will have 90 days to redraft the petition to include the Knesset.
The hearing was attended by representatives of the Choosing Life Forum of bereaved families, including Yardena Buchbut, mother of Niv Buchbut, one of the soldiers injured in the attack.
Ahead of the hearing, Buchbut sent a letter to Chief Justice Esther Hayut calling on her not to hear the petition.
"Once again the court is lending a hand to vile organizations that are working against us to defend terrorists," said Buchbut.
"The depraved terrorist that nearly killed my son proudly boasts about his actions while enjoying lavish rights in prison, while Niv's life will never be the same. Is there a greater absurdity than this? The revocation of the terrorist's citizenship should've been done long ago. Now it is time to immediately deport him and his family to Gaza."
"Convening these hearings bolsters foreign governments who harm us time and time again by funding the legal defense of terrorists," added Buchbut.
According to the Zionist organization Im Tirtzu that has been accompanying the Choosing Life Forum, the organizations that submitted the petition on behalf of the terrorist, the Association for Civil Rights in Israel and Adalah, have received over $8.5 million in recent years from foreign governments.
Im Tirtzu CEO Matan Peleg stated that the "industry" of providing legal defense for terrorists has become a very serious problem in Israel.
"By means of foreign governmental funding, terrorists and their families enjoy unprecedented legal defense. If the Government of Germany or the European Union disagree with the way Israel combats terrorism, they can object via proper diplomatic channels. Funding radical Israeli NGOs to submit legal petitions on behalf of terrorists is not one of them."
Peleg continued: "It is very unfortunate that the High Court of Justice enables this lawfare industry to flourish by hearing these petitions. This is an affront to Israeli democracy and sovereignty and must end immediately."
(YWN Israel Desk – Jerusalem)