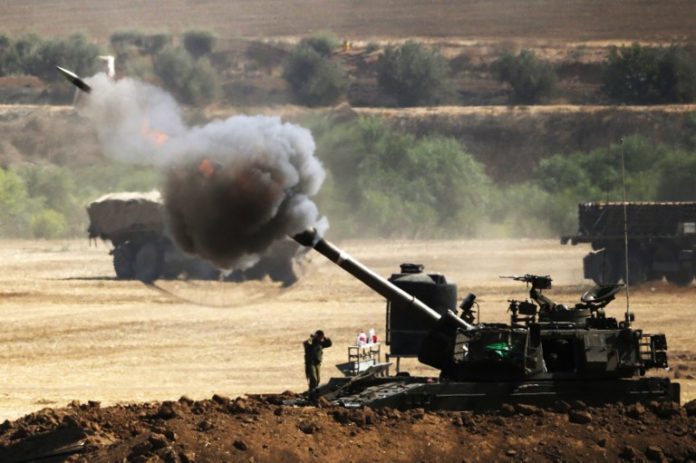 The Palestinian health ministry in Gaza says a "teenager" has died after being wounded in Israeli shelling along the border.
The Israeli military says it identified two terrorists crawling toward the security barrier early on Thursday, trying to infiltrate into the country. An Israeli tank fired a shell in their direction and later discovered firebombs at the scene.
The health ministry says 17-year-old Abdel-Fattah Azzom later died in a Gaza hospital.
Israel says it is defending its border and nearby communities and accuses Hamas of using "protests" as cover for attempts to breach the fence and carry out attacks.
(AP)