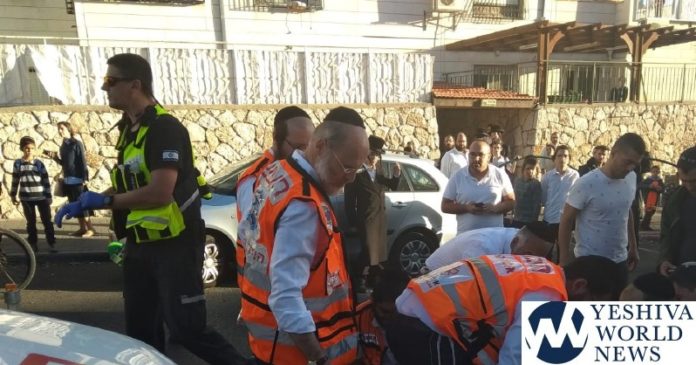 An Israeli police officer was run over by a passing vehicle in Beitar Illit on Sunday afternoon. The incident took place on Elazar Hamodai Street in the Chareidi city. According to the reports that came from the scene, the driver of the vehicle was asked by the officer to pull over by the side of the road. Police spokesperson's unit said that at that point the driver began to drive wildly.
During his driving, the 45-year-old officer was hit and moderately injured. Volunteer first responders from United Hatzalah and Magen David Adom were dispatched to the scene and rushed to treat the officer for his injuries. The officer sustained injuries to his head and upper body and was transported to Hadassah Ein Kerem Hospital in Jerusalem.
The vehicle involved in the incident fled the scene and police as well as the military have been scouring the city attempting to locate the driver.
According to an initial investigation by police in the area, the incident does not appear to be terror-related.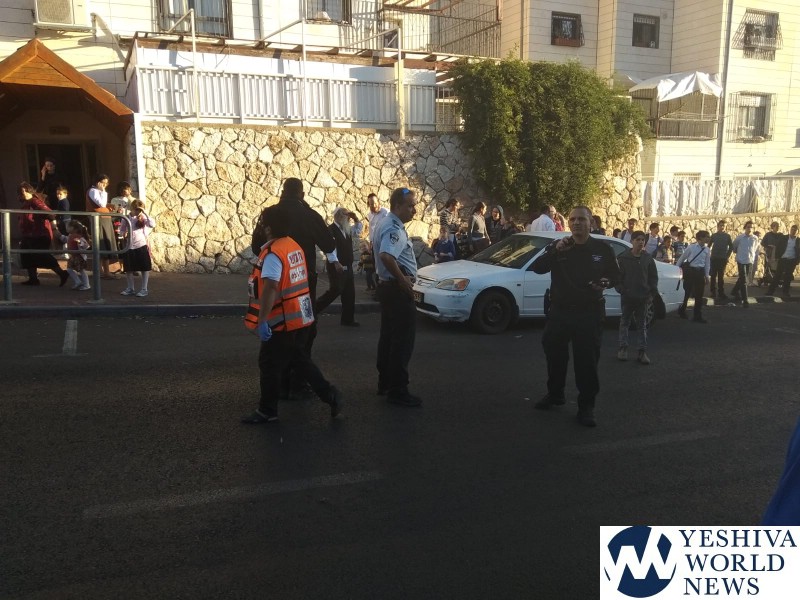 (YWN Israel Desk – Jerusalem)