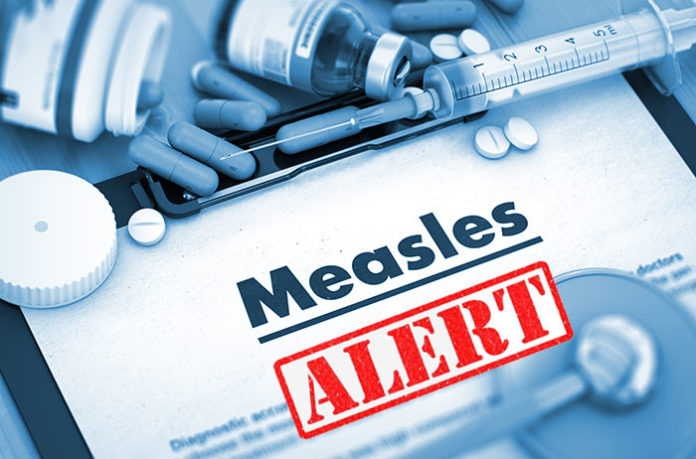 A 10-year-old boy, a resident of the Shomron Chareidi community of Emanuel, has been admitted to Schneider Children's Hospital in Petach Tikvah, listed in very serious condition as a result of contracting measles. Doctors report the measles led to a very serious brain infection.
The child was never vaccinated and has been placed in isolation in the hospital. It appears he caught the illness from friends in his class, and they are now being checked by doctors to determine if they too have the illness.
Chief of Infectious Diseases at Schneider, Prof. Itzik Levi, told Ynet that the child has a most serious infection involving his brain, and the prognosis is that he will not make a total recovery due to the extent of the current infection, and is likely to be left with neurological impairment R"L.
Dr. Levi is quoted saying, "We see the destructive consequences of not being vaccinated, and I call upon everyone to have their children vaccinated."
YWN previously reported on a 3-week-old baby in Bnei Brak hospitalized with the measles, caught from his mother who was unvaccinated.
Earlier this month, an 18-month-old girl was R"L killed by the measles in Meah Shearim.
[WEDNESDAY MEASLES UPDATE: More Cases In Lakewood; NYC Hatzolah Requires Members Be Vaccinated]
On Tuesday morning, YWN published an extensive Psak Halacha written by one of the leading Poskim in the world, Hagaon HaRav Moshe Shternbuch to the Rosh Yeshiva of BMG, HaRav Malkiel Kotler. In the letter translated for YWN, Rav Shternbuch explains why it is a Halachic obligation to vaccinate.
Additionally, the issue of vaccinations was brought up at the Agudah Convention at a panel with HaRav Elya Brudny and Harav Yosef Elefant. The video below is from that session.
(YWN Israel Desk – Jerusalem)