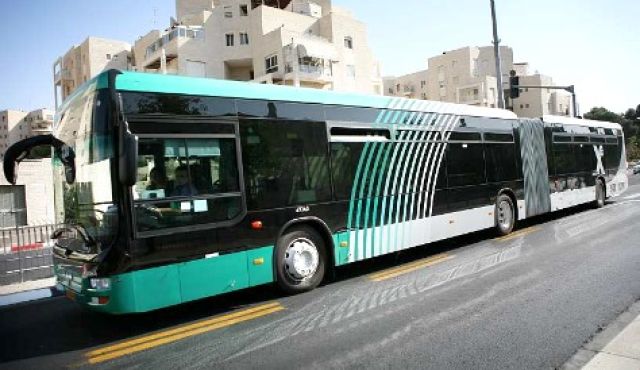 Egged has announced it is canceling the bus stop for the 418 and 419 lines located at Yirmiyahu/Ohaliav Streets in Yerushalayim, the lines which travel from the capital to Beit Shemesh. This has angered residents of Beit Shemesh and Ramat Beit Shemesh alike, for now, they will have to make their way to Yirmiyahu Street, which is hundreds of meters from the stop that was canceled.
The Egged notification says the stop will cease to operate on Friday, 4 Teves, referring to bus stop number 3042, at Yirmiyahu/Ohaliav Streets, in the direction of Jerusalem to Ramat Beit Shemesh. While no reason is given for Egged's decision, one assumes it is because of the extensive roadwork there, which results in significant delay for the bus.
Some riders explain the bus stop in question isn't just a stop along the route, but the closest one to the central bus station and it serves many many commuters.
When contacted, Egged explains the decision was made in coordination with other authorities, deciding that due to the extensive roadwork, and the safety concerns associated with the area today, the decision was made to cancel the bus stop.
(YWN Israel Desk – Jerusalem)