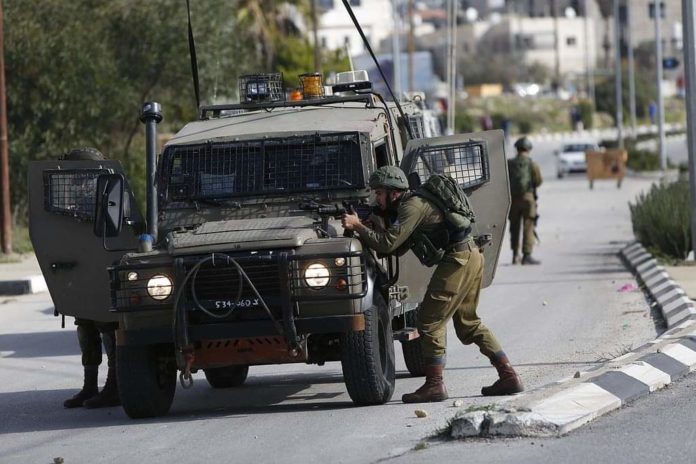 The IDF in recent days, has been working to track down Hamas terrorists responsible for recent terror attacks, including the murder of the baby Amiad Ish-Ran HY"D, who was delivered during emergency life-saving surgery in his mom's 30th week of pregnancy as she was seriously wounded in the attack at the entrance to Yishuv Ofra.
One terrorist was arrested on Friday night, along with two armed Palestinians, whose weapon was chambered and ready to fire. The arrest was made near Hebron, some 300 meters from the Ma'aras HaMachpelah. Soldiers took the M-16, which they saw was on "automatic", not single fire.
Meanwhile, an undercover force arrested Mohammed Barghouti on motzei Shabbos during a search for the terrorists in the same village were terrorists Waad and Salah Barghouti lived, as they were both killed on Wednesday by a SWAT unit from the Israel Police's Yomam team.
Salah Barghouti, 29, was suspected of carrying out the attack at the entrance to Ofra and was shot and killed when he tried to escape from the forces while hitting them.
Over the past few days, dozens of Hamas activists have been arrested by the Golani soldiers in Hebron, who according to the defense establishment may be involved in terrorism.
The IDF has instructed the forces in Yehuda and Shomron that the lull is imaginary and that at any given moment a terrorist attack can take place, and the security establishment assumes that the two terrorist attacks in Ofra and Givat Assaf were carried out by the same terrorist cell.
(YWN Israel Desk – Jerusalem)