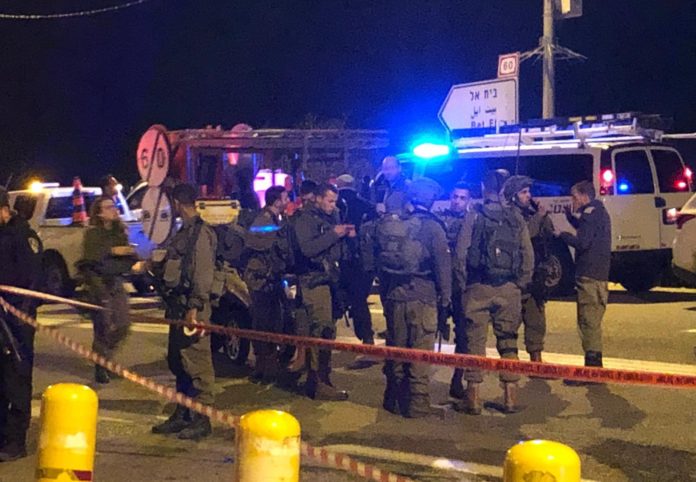 A pregnant woman was critically wounded and six others lightly or moderately injured in a drive-by shooting attack near the settlement of Ofra, on Sunday night.
The woman, 21-years-old, was in critical condition with wounds to her upper body. She is reportedly in her 30th week of pregnancy, and was rushed to Shaarei Tzedek Medical Center in Jerusalem where she was undergoing surgery.
A short while later, the hospital announced that doctors had successfully delivered the baby, who was immediately transferred to the hospital's preemie ward in "stable" condition.
[WEDNESDAY AFTERNOON UPDATE – Levaya of Baby Born After Mother Shot in Terror Attack]
The mother was undergoing surgery late Sunday and was "fighting for her life," the hospital said.
"She arrived in a state of shock and had lost a lot of blood," said Dr. Alon Schwartz, a surgeon at the hospital. "She has a gun shot wound in the lower stomach area," he said adding that doctors continue to operate on her.
A 21-year-old male reportedly in serious condition, and two others with light injuries, aged 16, were also being transported to Shaarei Tzedek.
Another male, 22, with moderate injuries and two sixteen-year-old girls with light injuries, were taken to Hadassah Hospital Mount Scopus in the north of the capital, MDA said.
The pregnant woman's husband was reportedly among the wounded.
According to video footage from the scene, it appears the shots were fired from a passing vehicle at the Ofra Junction, striking the civilians waiting at a bus stop.
TEHILLIM NAMES OF TERROR VICTIMS:
שירה יעל בת ליאורה שרה
עמיחי ישי בן פיגה גיטל גלילה
The video below shows the moment the shots were fired. IDF soldiers from a nearby station returned shots at the white vehicle, which managed to flee North on Route 60.
The IDF has launched a massive manhunt, searching for the vehicle believed to be carrying at least two terrorists. The IDF said it is searching the nearby village of Silwad, near Ramallah, and has erected checkpoints.
JOIN THE THOUSANDS: YWN Is Now On WhatsApp – Signup To Be Notified Of Breaking News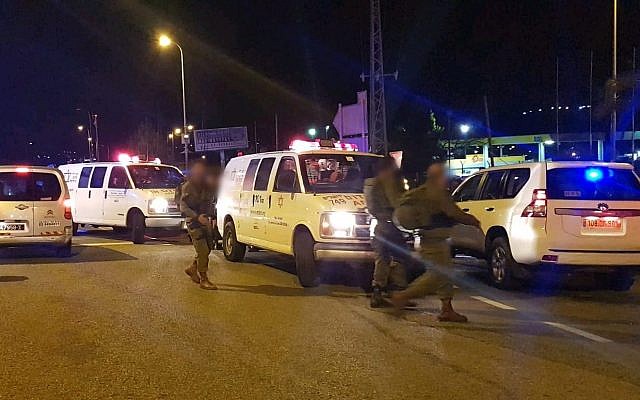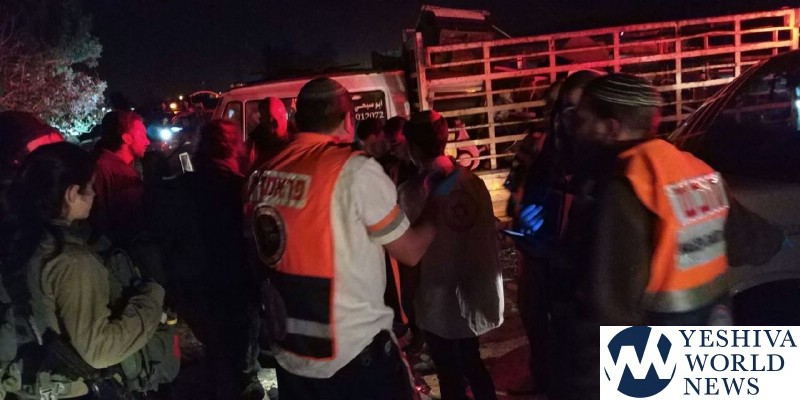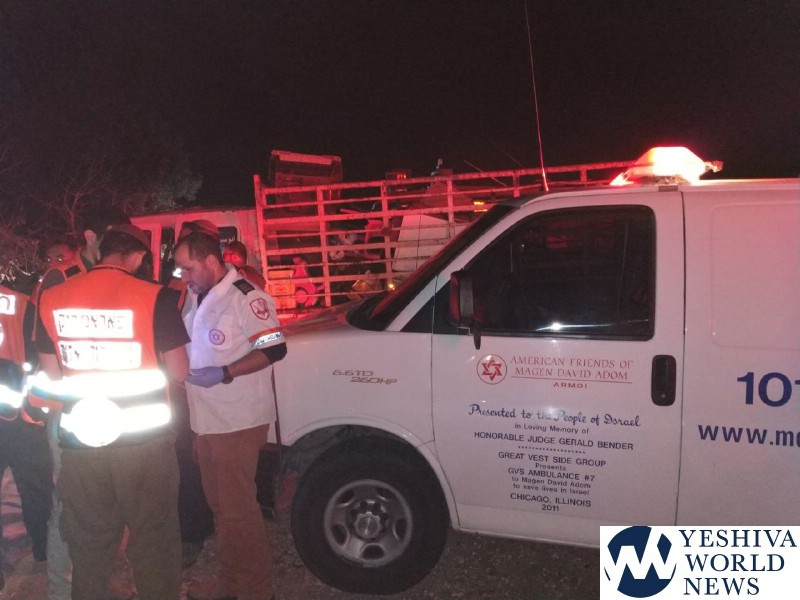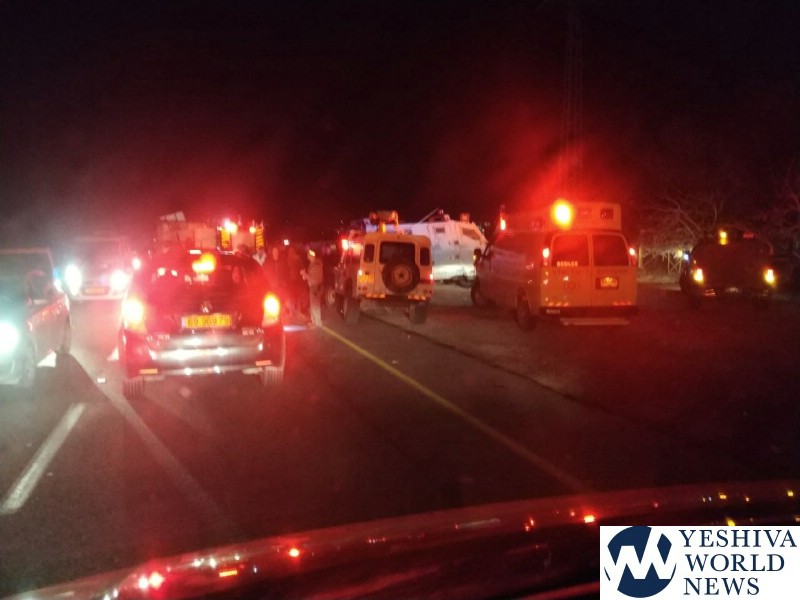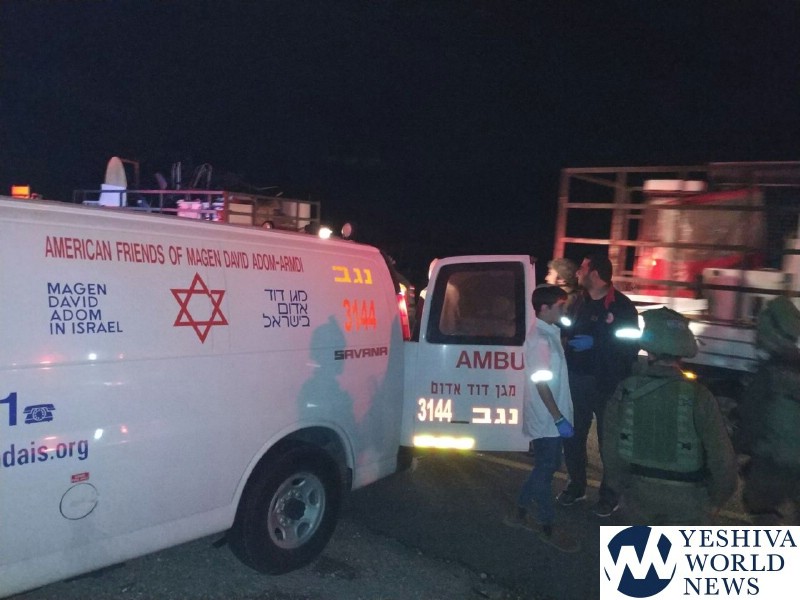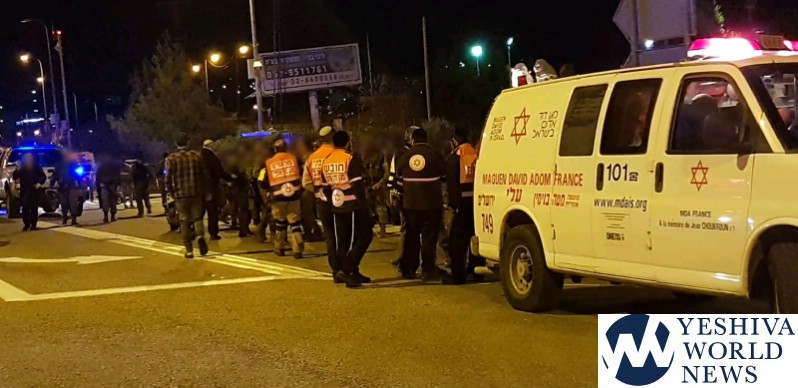 Shots were fired at Israeli civilians standing at a bus station from a passing Palestinian vehicle. IDF troops nearby responded by firing towards the vehicle, which fled. IDF troops are currently searching the area. pic.twitter.com/sQtB5kr2gz

— Israel Defense Forces (@IDF) December 9, 2018
(YWN Israel Desk – Jerusalem)