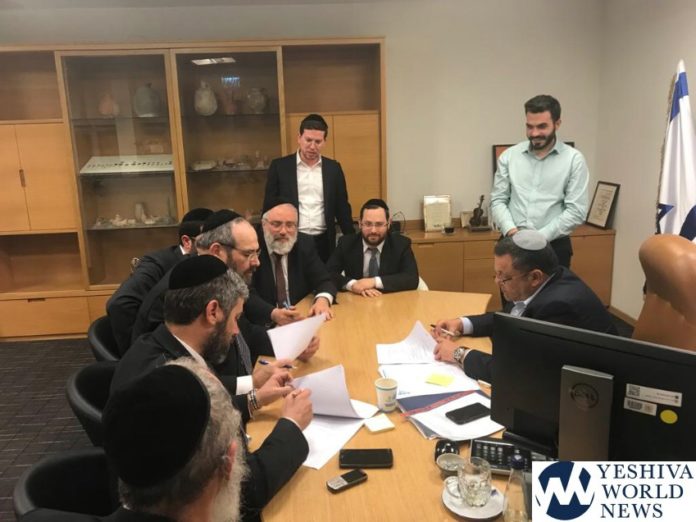 The big deal is now a reality as both Degel Hatorah and Shas have signed on and are members of the Jerusalem coalition government. Shas party chairman Minister Aryeh Deri calls the results of the municipal election in the city "an unprecedented victory" for the party's local branch, with Shas maintaining its five seats at the city council table. The two chareidi parties join the Likud and Bayit Yehudi parties, which are already coalition members, since they signed agreements earlier. No progress is reported regarding Agudas Yisrael's entry into the coalition.
Following is a list of the portfolios secured by the chareidi parties in negotiations with Mayor Moshe Leon.
Shas: Two paid deputy mayor slots, one vice mayoral slot, Finance, chair of Finance Committee, Sephardi Heritage, Arnona, Chareidi Education, Allocations Committee, Preservation, Absorption, Sport, Advancement for Youth, and two members serving on the Planning & Building Committee.
Tzvika Cohen and Avraham Betzalel will be deputy mayors and Chaim Cohen will serve as vice mayor.
Degel Hatorah: Two paid deputy mayors, Planning & Building, Chareidi Education Resources, Public Buildings, Property, Torani Culture, and Promoting Chareidi Youth.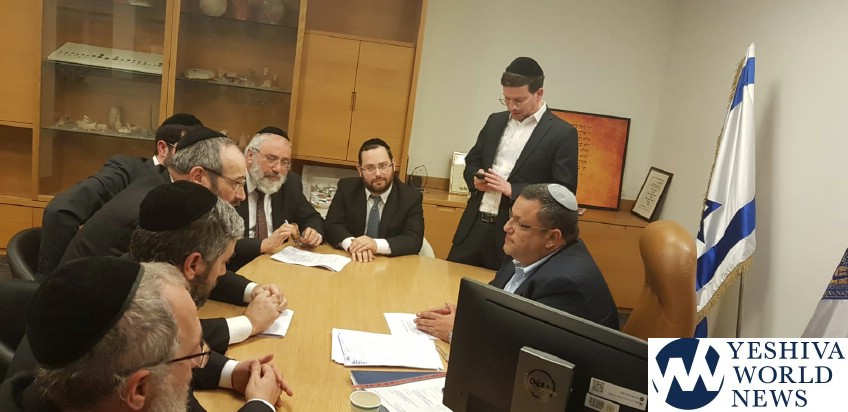 (YWN Israel Desk – Jerusalem/Photo Credit: קבוצת רוטרניק)