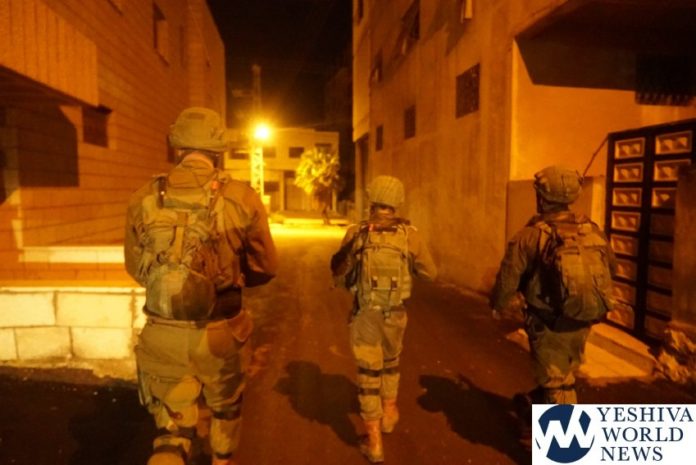 (VIDEO AND PHOTOS IN EXTENDED ARTICLE)
During the night between Tuesday and Wednesday, IDF, Shin Bet, Border Police, and the Israel Police arrested 10 wanted persons suspected of involvement in terror activities, popular terror and violent disturbances against civilians and soldiers.
The suspects were transferred for questioning.
The forces confiscated six lathe machines as they uncovered a weapons workshop in PA (Palestinian Authority) occupied Shechem.
In the Binyamin district, they confiscated NIS 10,000 in terror funds.
B'chasdei Hashem, there were no injuries to any of the security troops.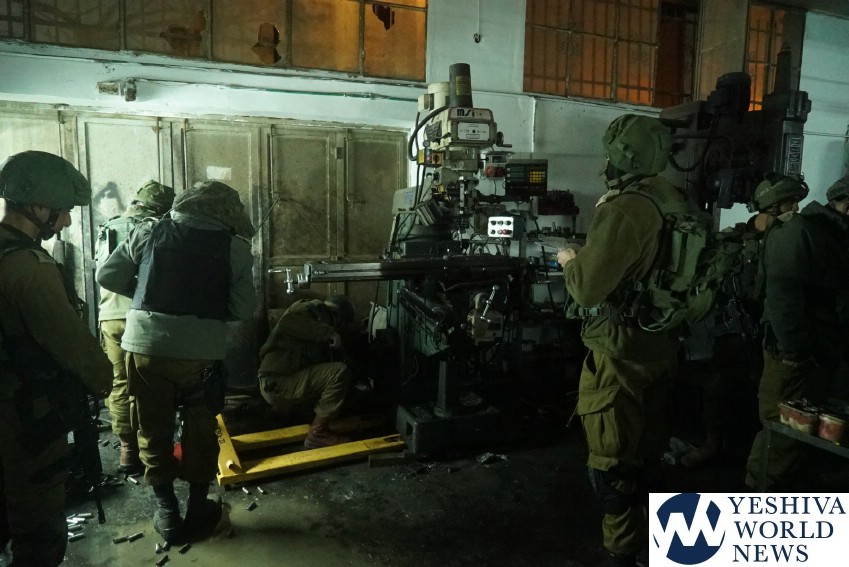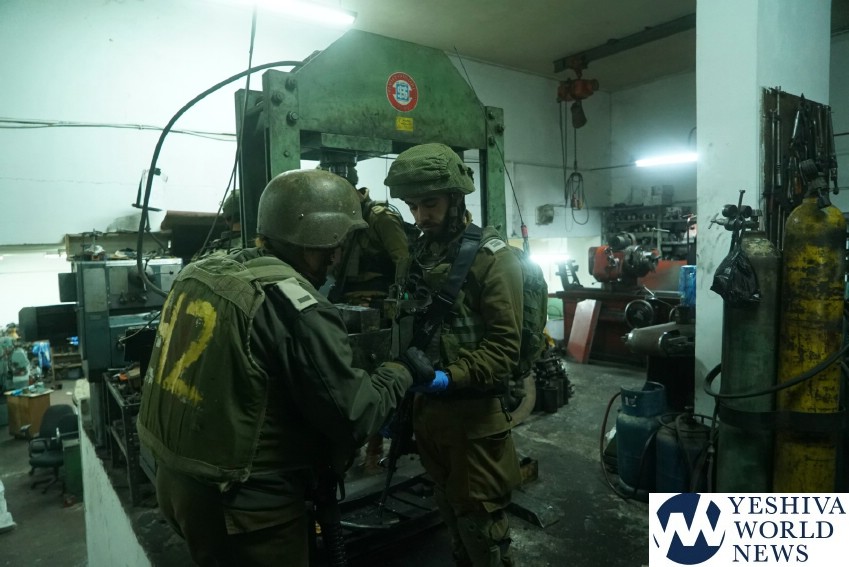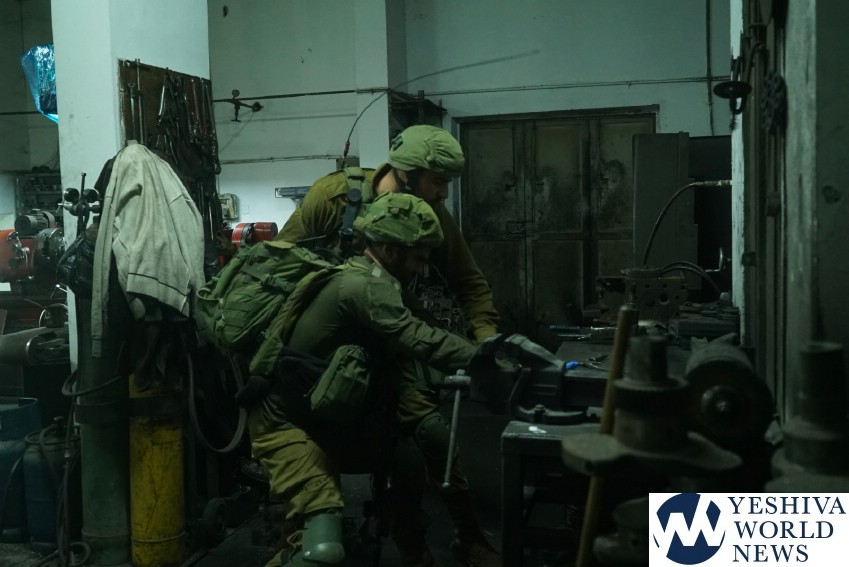 (YWN Israel Desk – Jerusalem/Photo + Video Credit: IDF Spokesman)