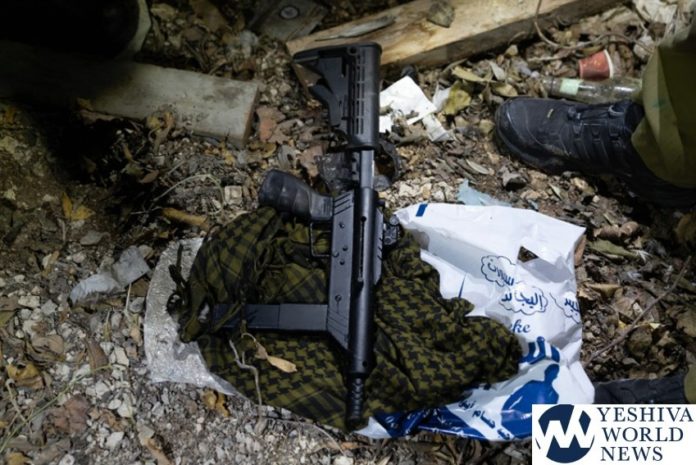 IDF soldiers engaged in counter-terrorism operations in the Etzion district on the night between Tuesday and Wednesday, February 19th-to-20th, arrested five PA (Palestinian Authority) residents suspected of taking part in rock-throwing attacks against Jewish motorists traveling on the Tunnel Highway, Route 60.
Soldiers were met with violence by PA (Palestinian Authority) residents who confronted them, throwing cement blocks and other items at them. B'chasdei Hashem, only one soldier was injured, lightly, and he received medical care and was released without having to be transported to a medical facility. Soldiers responded with non-lethal means to restore order.
Soldiers operated in a number of areas in Yehuda, Shomron and the Jordan Valley, leading to the arrest of a total of 17 PA residents suspected of involvement in terror attacks and/or violent confrontations against security forces.
In the Shomron during the night, soldiers provided security for some 2000 mispallalim visiting the tziyun of Yosef HaTzaddik in PA-occupied Shechem on Purim Katan. As the group arrived, the soldiers were met with violence at that locale too, as PA residents began hurling objects including stones. B'chasdei Hashem, there were no injuries among soldiers and border police, who responded with non-lethal riot-control adjuncts.
(YWN Israel Desk – Jerusalem)