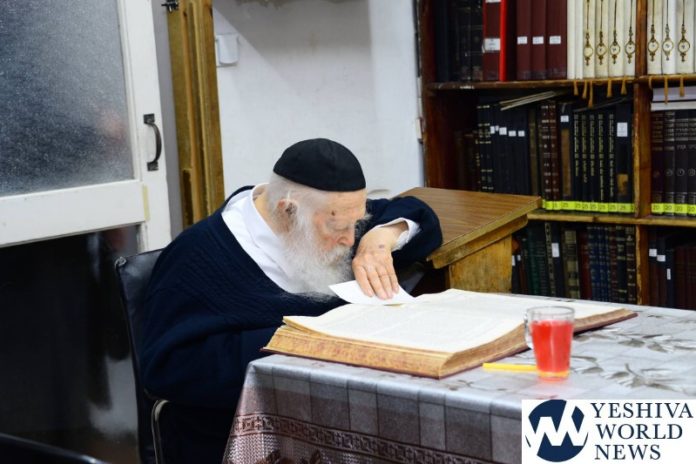 Hagaon HaRav Chaim Kanievsky is expected to go to Daven at the Kever of RASHBI on the Fourth of Adar Bais, in just two weeks time.
According to BeChadrei Charedim, Rav Kanievsky agreed to make the trip on behalf of "Yisachar B'Oholecha" who will be taking serious donors to the kever.
This is expected to be Rav Kanievsky's first trip to Meron in almost 30 years. Now that he has agreed, plans are already in motion to prepare the site for his visit, which is expected to bring a large crowd of followers as well. The area will be closed to anyone not participating and the whole event will be under a strict security blanket. Flying Rav Kanievsky in via helicopter is also being looked into.
The chain of Kollels being run by Yisachar B'Oholecha is under threat of closure due to financial difficulties that the organization is facing. The event in Meron is being organized strictly for donors in an effort to raise money to save the organization and the Kollelim they support. It is for this reason that Rav Kanievsky agreed to participate.
(YWN Israel Desk – Jerusalem)