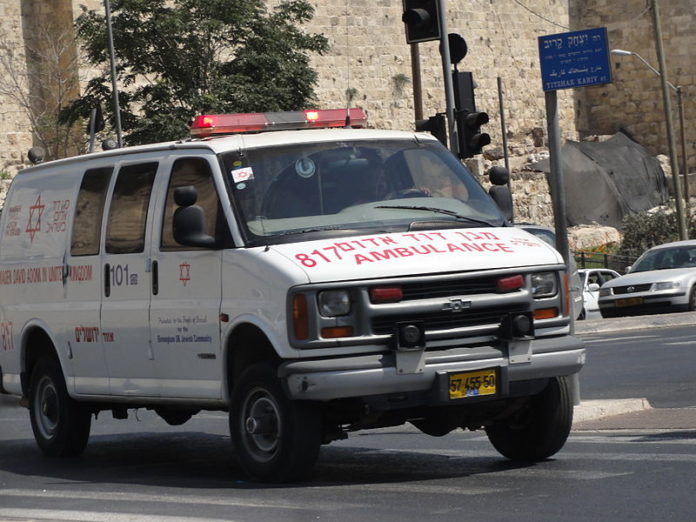 Aan 11-year-old boy in Yerushalayim was moderately injured on Wednesday after he fell off of the roof of the Cheider where he learns. He climbed up to one of the rooftops of the building located in the Bucharim neighborhood of Jerusalem, and fell off.
United Hatzalah volunteer EMT David Wortheimer, who was among the first responders at the scene said: "Together with other volunteer EMTs I treated the boy after he fell off a roof and provided him with initial emergency care. Following being treated at the scene, the boy was rushed to the hospital for further care and treatment. He was suffering from contusions and abrasions to his limbs, upper body, and head."
Magen David Adom ambulance teams also responded and said that the building was only one story high and that it was located on Yisroel Aharon Fishel Street.
(YWN Israel Desk – Jerusalem)