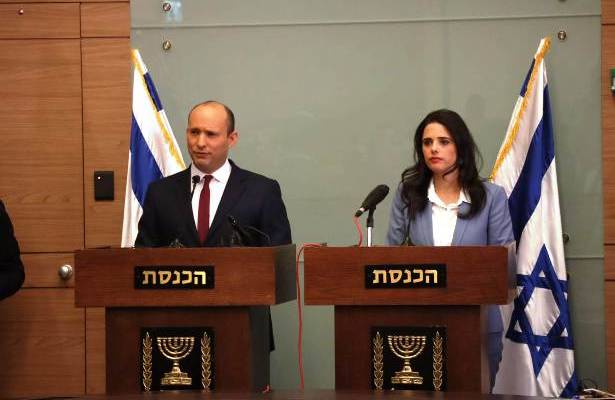 The claims of the New Right party headed by Naftali Bennet and Ayelet Shaked – which did not pass the electoral threshold because there were irregularities in counting the votes pertaining to the 'double envelopes', received a harsh response from the Central Elections Committee.
"The Central Elections Committee wishes to clarify that it views with great severity the dissemination of the misrepresentation by New Right, that there were irregularities in the counting of votes in the double envelopes," the committee said in a statement released on Sunday. The committee is permitting representatives of New Right to review material from special polling stations, a move which is most unusual and outside the letter of the law.
Since the elections, the New Right party has launched a special war room in which dozens of activists are gathered and examine the minutes and details from the tabulation of votes, claiming that some of the proceedings were against the regulations.
New Right claims, for example, that some of the double envelopes were opened without documentation of their number in the protocols, in addition, a stop in the counting of votes was not recorded and other arguments showing protocol was breached.
Interestingly, former coalition chairman Likud MK David Bitan told Ynet on Sunday morning that if he were Prime Minister Binyamin Netanyahu, he would appoint Ayelet Shaked as Justice Minister for Likud. He added that she made a major error by following Bennet to the New Right party instead of moving to Likud.
When asked about the possibility of a coalition government, Bitan explained "regarding the Blue and White party, there is no one to speak to".
(YWN Israel Desk – Jerusalem)