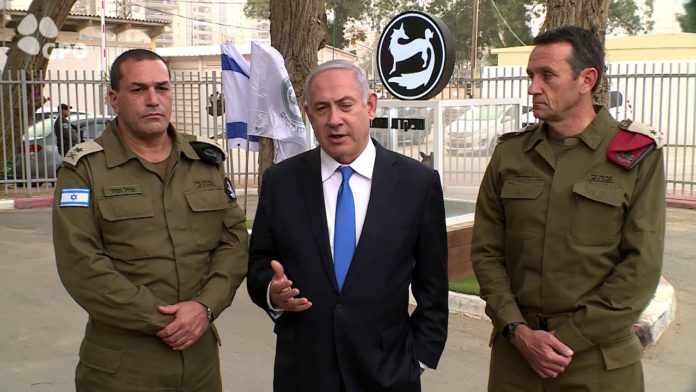 Prime Minister Binyamin Netanyahu continues consultations pertaining to the situation in southern Israel and the Gaza border. He explains that in the weekend round of warfare with Hamas, Israel killed dozens of terrorists and "changed the rules of the game," adding "the operation is not over" and that he has ordered the armored and artillery units to remain along the border.
Mr. Netanyahu has words of praise for the residents of southern Israel, who have endured yet another round of Hamas rocket fire which included over 700 rockets from erev Shabbos until 4:30AM Sunday morning.
Mr. Netanyahu also visited with victims of rocket fire admitted to Soroka Medical Center in Be'er Sheva.
(YWN Israel Desk – Jerusalem)