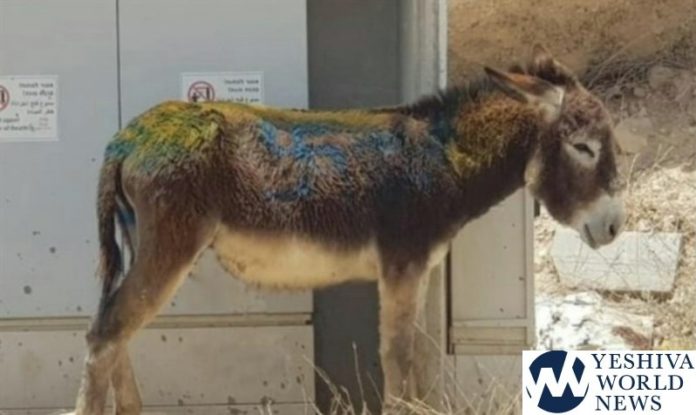 The Israel Police has always been attentive to social media, which led to the opening of searches and the detention of suspected animal abuse, as a donkey was found in Be'er Sheva on Shabbos with a swastika painted on it.
The owner was learned to be a local man in his 40s, who was taken for questioning. He was found to be in possession of multiple donkeys with swastikas painted on them.
Animal protection officials responded harshly to the reported abuse.
"I hope the police will take seriously those who insulted the Holocaust and abused the animal," Etti Altman, a director of the ' תנו לחיות' animal rights organization was quoted saying in the news. "As a daughter of Holocaust survivors, I was shocked, the perpetrators must be punished and punished with all severity," she added/
(YWN Israel Desk – Jerusalem)